A crowded street scene is always good writing fuel – thousands of mini dramas unfold all around you, and countless characters present themselves for your consideration.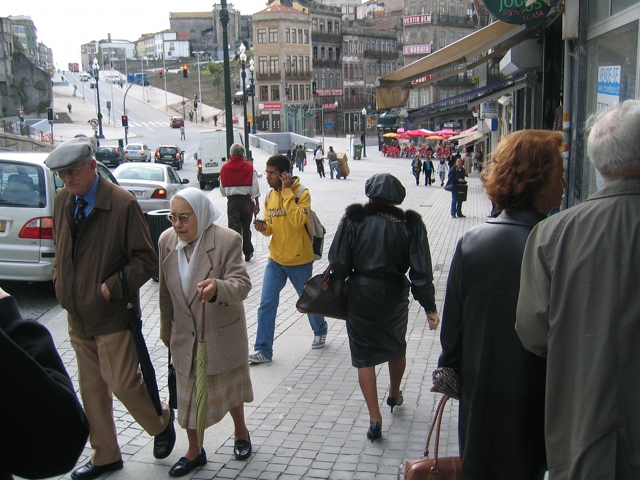 I took this photo on Rua Mouzinho da Silveira in Porto, Portugal. There are several folks who catch my attention in moments, including the elderly couple walking together in the foreground, and the lad in yellow rushing along slightly behind them.
But the star of the scene for me is the older lady with her back to us, stalking through the crowd in her leather jacket and skirt – the woman who walks like she owns the street. Now, there's a character with a story to share.
If you write something prompted by this image, I'd love to know. Just send an email to Judy(at)socket creative.com. You could end up published on SkyLightRain.com!