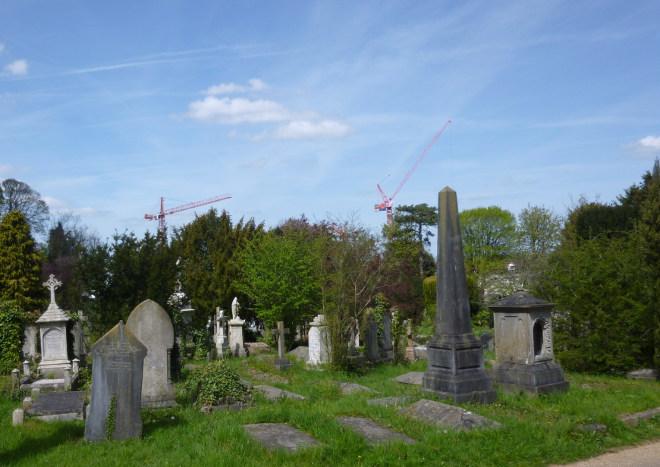 This view at Arnos Vale Cemetery always stops me in my tracks. It seems like a visual representation of the saying "Time waits for no man."
How much of a life can you fit in a single tale? This week I urge you to write a story that attempts just that, thinking about how the end of a life echoes with all the greatest moments in it, every triumph and loss, love and regret. What, or who, have been the linchpins in that life?
If you write or create something prompted by this, please send an email to Judy(at)socket creative.com to let me know. With your permission, I'll publish it on SkyLightRain.com.