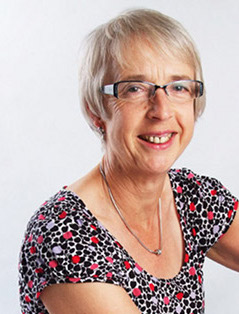 Bristol has a brilliant network of writers, and last autumn I had the pleasure of meeting novelist Ali Bacon at an event for the city's lit fest. We've stayed in touch and this week I took the opportunity to ask her those thorny writing questions that have been making the rounds.
Kettle's on. What do you fancy, Ali?
I've never been a tea-drinker, so mine's a good strong coffee, Cafe Direct Machu Picchu blend please. Throw in a chunk of cake or shortbread biccie and I'm yours forever!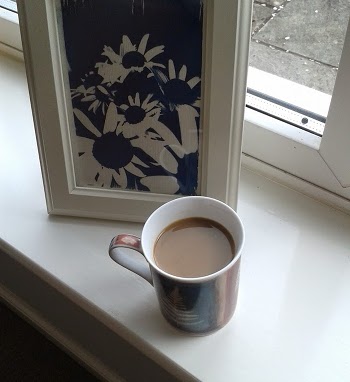 What are you working on at the moment?
I'm writing a novel set in Victorian Edinburgh, a milieu that probably conjures up murder and mystery but the theme I've chosen is the development of photography and the partnership of Robert Adamson, a talented scientist and David Octavius Hill, a landscape artist.
The focus of the novel is D. O. Hill and the women who surrounded him as well as the part that photography played in his life.
For anyone who is interested, many of the 3000 'calotype' photographs Hill and Adamson took between 1843 and 1847 can now be viewed on the Scottish National Galleries Flickr stream.
How does your work differ from others of its genre?
Well this is my first stab at a historical novel and I'm only on the first draft, so I'd like to nail the genre before I start subverting it!
My own taste in historical novels is towards Tracey Chevalier (I love how she captures a time and place without resorting to masses of period detail) and Rose Tremain (Robert Merivel has the most distinctive and captivating voice) rather than historical romance.
I've also looked at lots of novels about real historical characters  to try and work out what works and what doesn't. I have to say that for me quite a lot of them don't work particularly well, so I think I have quite a challenge on my hands.
Why do you write what you do?
Well, so far I have written three novels – one literary romance (described as 'classy hen-lit') one coming of age novel, and now I have gone 'all historical', so right now I am a branding nightmare! But for me relationships are always key, and sex usually plays a part (although that's not proving to be the case in my current WIP – a bit of a worry!)
Basically I think something in the character's predicament has to appeal to me, encapsulating something in my own life or experience, although the connection isn't always obvious. When I begin a book I usually know how the story will end, but I never know how it is going to get there – that's the writing adventure, so something has to call me in and invite me to commit my time and energy to teasing out the truths that are in there somewhere.
How does your writing process work?
It's messy! I think you can see from the last answer that I am most definitely a 'pantser'. I usually have the crux of the story in my head at the start, but I know I will need to add more characters and subplots as I go along. Of course these can then affect the original concept so that I tend to write and rewrite several times until I can see the real shape of the story. Messy and sometimes painful, but as I said, always an adventure. If I plan too much I lose interest.
With a short story I might start with only a prompt, a single incident or just a title but the process is surprisingly similar (see above – writing and rewriting!). I've also come to realise that I write incrementally (if that's the word.) I think I know the scene I'm about to write but when I set it down I realise it's probably going to take two or three scenes to show rather than tell what's happening. Eventually I'll take out the cutting knife, but to begin with I have to build up rather than chop down.
I also usually write the book in sequence (that includes my first unpublished novel which had two timelines going on) but right now I'm thinking of abandoning that, jumping ahead and working the structure out afterwards. For me, that's quite scary!
About my interviewee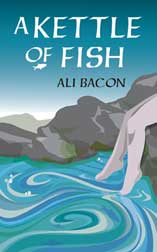 Ali Bacon has been writing seriously for around ten years. She has won a number of writing prizes and her first novel A Kettle of Fish was published in 2012. She's also a member of Bristol Women Writers whose Unchained anthology was published last year to coincide with the 400th anniversary of Bristol public libraries. BWW will be performing in Word of Mouth at the Thunderbolt on May 7th – do come along!
You can find out more about Ali at www.alibacon.com and follow her at @AliBacon.