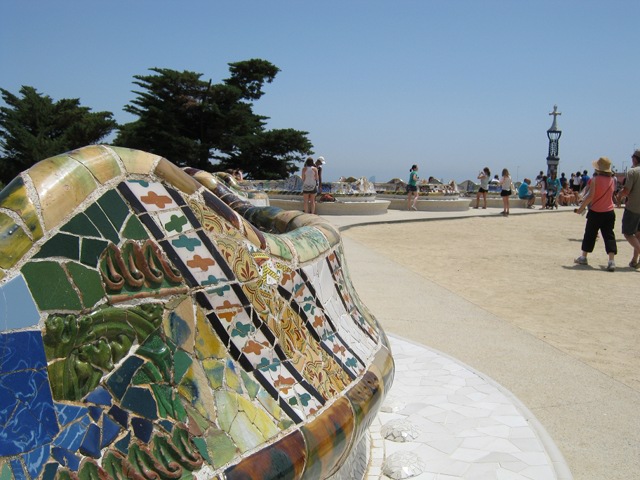 Think of Barcelona, and what comes to mind? It's one of those cities that's far larger than itself, with a personality and reputation so distinct that long before you walk the streets paved with art (literally, thanks to the likes of Joan Miro), spied the towering twisted of Sagrada Familia or breathed in the air at Barcelona FC, you're likely to have a pretty firm impression of what you're in for.
But how much will that impression match up to reality?
Well, that all depends on when you visit, your mood, the tourists and locals you encounter. Because each day in Barcelona is different, and every alleyway, road and cable car leads to a new experience. You're bound to come up with your own, but for now here are my top ten.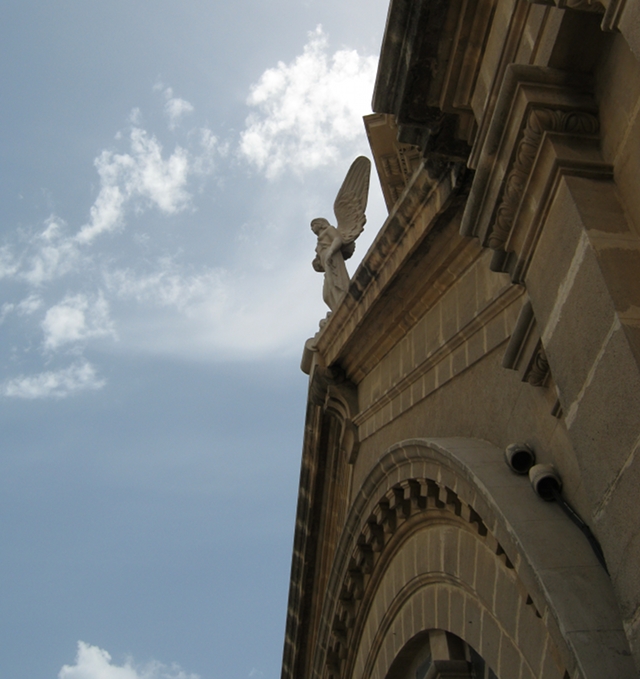 1 Listen to the song of the Palau Nacional
The beautiful Palau Nacional houses the MNAC, the Museu Nacional d'Art de Catalunya. As you enter the museum you'll find a flight of stairs leading up to the roof terrace, offering sweeping views over Plaça d'Espanya and the city beyond. Hang about a bit and you'll hear the haunting murmur of the wind creeping through crevasses and around the turrets – as though the angel perched on top is uttering a lament in the voice of the sea.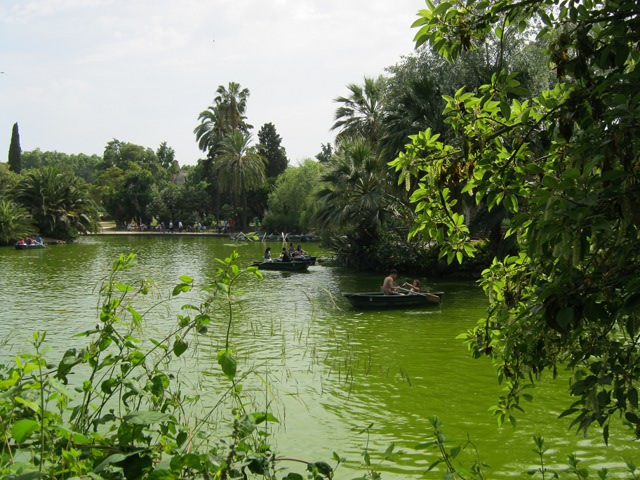 2 Go boating at Parc de la Ciutadella
Along with the parrots, pigeons and tourists, the locals flock to this large leafy park on weekends and bank holidays. It's a big enough space to ensure it never feels crowded, and there's a great little boating lake where you can row to your heart's content. Just don't fall in – that water is a worryingly vivid shade of green!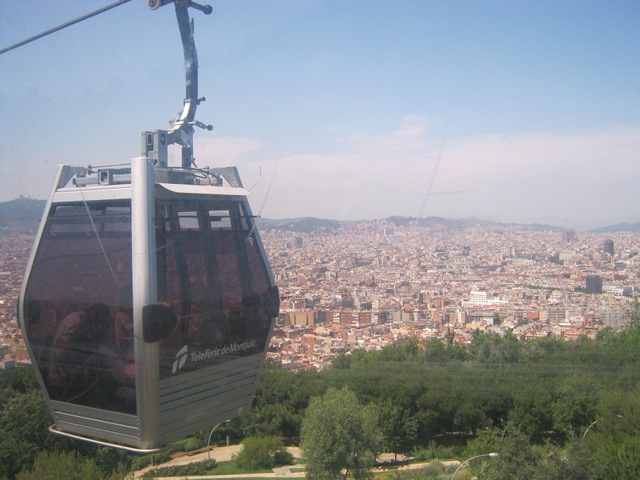 3 Travel by cable car
What better way to see the city, and scale the heights of Montjuïc? Recently refurbished, it's a lovely way to swoop 84.5 metres over the inclines of Montjuïc and take in the views over the port from the top of the hill. It costs around €10, so not too pricey either.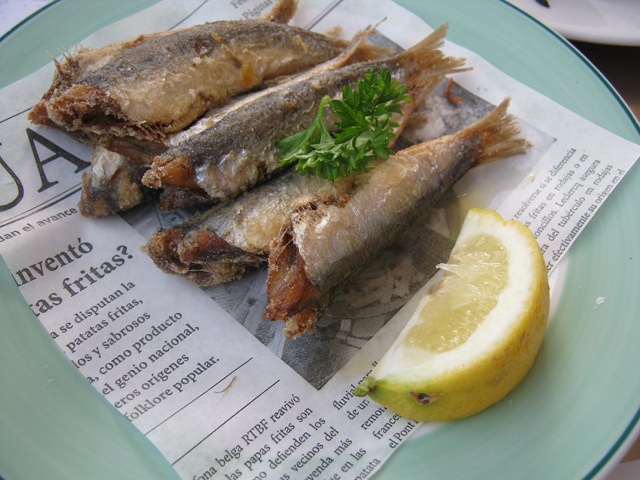 4 Sample some local cuisine
Everyone says it, and it's true, the tapas and pinxos are to die for. The seafood, like these beheaded sardines, are highlights, as are the salty fried Padron peppers. Save room for dessert – the turron ice cream is the perfect end to any meal.
5 Cuddle up to some art
This rotund little fella stands outside the Fundacio Joan Miró and he's definitely friendly. Venture inside to see the great artist's sculptures, paintings and remarkable tapestries, mostly named Bird, Woman or Woman and Bird.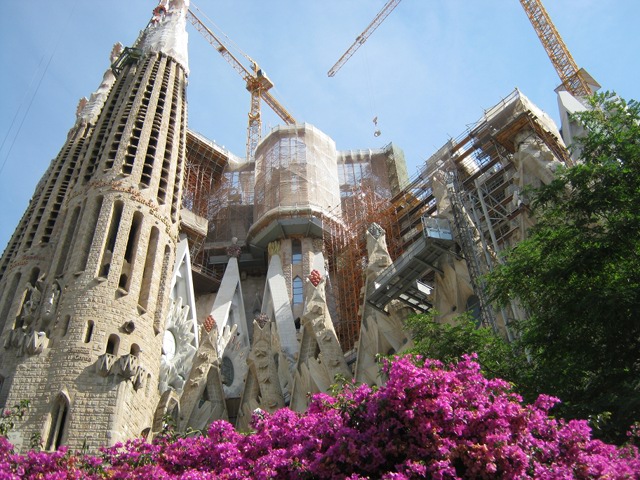 6 Gorge on Gaudi
Even if you can't face the hours of waiting to get inside, hop off the tourist bus at Sagrada Familia to ogle the extraordinary neverending story of Gaudi's masterpiece. Each façade has different points of interest, and the cranes themselves add to the striking scenes. I couldn't resist photographing the builders too – thanks to Gaudi's legacy they're now part of something remarkable.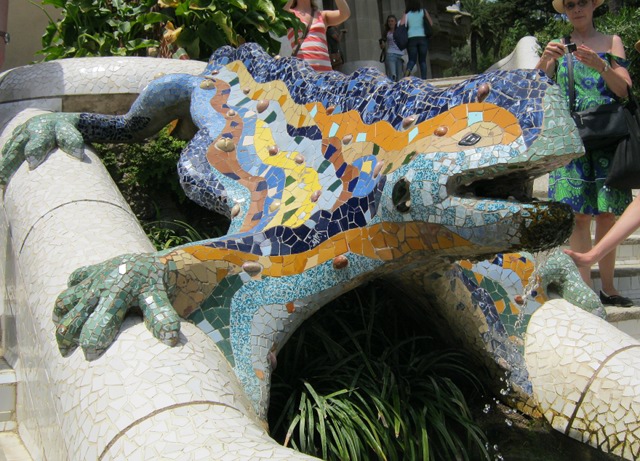 Talking of Gaudi, of course you need to visit Parc Güell. Yes, it's crowded, yes, the toilets are horrible, but the setting and the many glories from the Greek Theatre (aka the Nature Square, pictured at the top of this post) to the sweet dribbling dragon, make this all worthwhile.
Then there's the Casa Batlló and Casa Milà aka La Pedrera, and numerous other Gaudi bits and pieces to enjoy.
7 Walk la Rambla de Mar
Once you've experienced La Rambla (keeping a tight grip on your belongings) keep going until you pass onto the Rambla de Mar, a bridge that stretches out onto Maremagnum, a leisure complex with shops, restaurants and cinemas. On busy days the press of people will force you to take your time. I recommend pausing at one of the seats to enjoy views over the water and of the Stargazers, two white buoys topped by skywards-facing figures by Robert Llimós.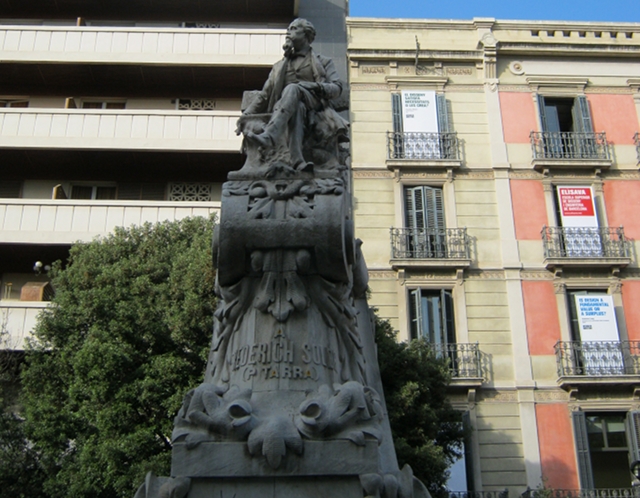 8 Seek out something literary
There are no shortage of literary haunts in Barcelona, where you can listen to up and coming poets and writers share their work – and possibly even have the chance to perform your own. The city also offers up plenty of statues and monuments to poets, including this one of Pitarra, a poet and playwright from Barcelona, set just off La Rambla beside La Plaça del Teatre. For a more romantic literary homage, head back to Montjuïc where each of the gardens is named after a poet who wrote in Catalan.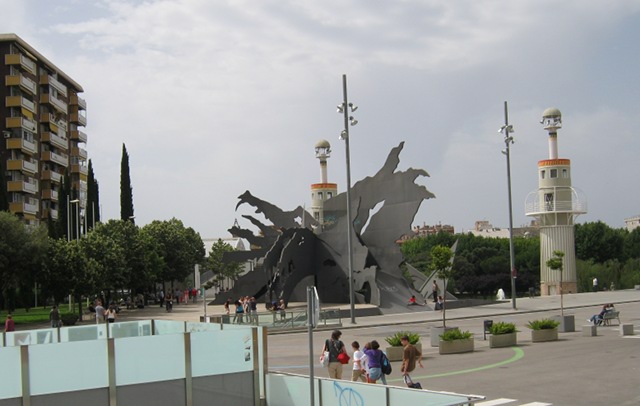 9 Play 'spot the art'
Okay, a pretty easy one, as artwork crops up all over the city – even children's slides are works of art in Barcelona. This one by Andrés Nagel is called Dragon Without Saint George, and sits close to the Barcelona's Sants railway station.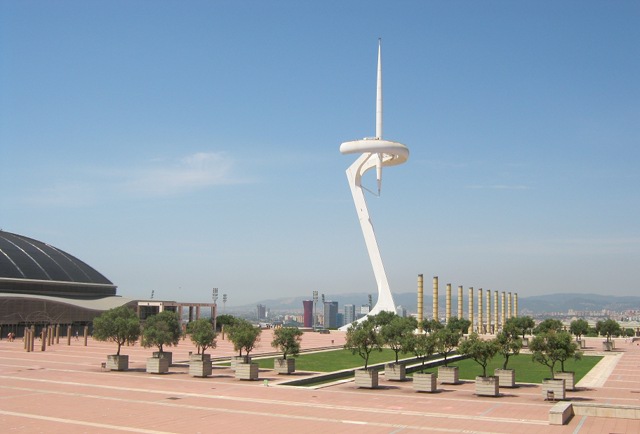 10 Gaze at an immense Olympic flame
… or rather, a communications tower designed to represent an athlete carrying the iconic flame. This one caught me by surprise. While the height of the tower means you spy it from afar, it's only when you enter Barcelona's Olympic Stadium that you grasp the sheer scale and majesty of Santiago Calatrava's creation.
Find more Barcelona highlights at barcelonaturisme.com.
Discover Budapest.
Discover Bath.
Discover Brescia.
Discover Laugharne.