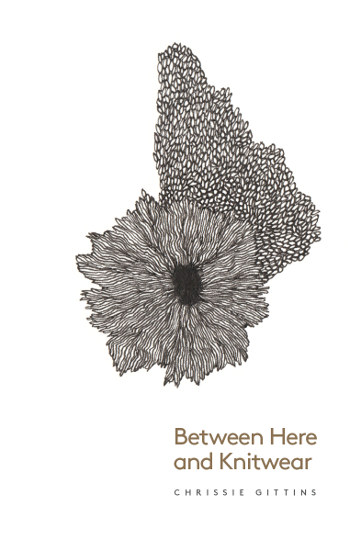 Unrolling from childhood and deep into adulthood, Chrissie Gittins' autobiographical short story collection strikes at the heart of a family getting on with the business of living.
From the wonder of a nest full of curlew eggs to the difficulties of finding stockings long enough for her adolescent legs to the quiet sorrows of aiding ailing parents, author Gittins captures the preoccupations of each age and individual with such unflinching clarity that you'll feel a jolt of recognition, even if you've yet to reach the part of life she writes of.
The 22 interlinked stories weave together beautifully to form a heartfelt family portrait, in particular the tales focused on the relationship between Gittins and her parents. At the same time, every story stands alone as a self-contained missive rich with layers of observation. We're treated to the embarrassment of learning lurid lines of Shakespeare, experience the raw confusion of Gittins' teenage self attempting to get to the bottom of "why my mum is how she is", listen in on tender conversations with her father when, as he says himself, he is losing his reason, accompany Gittins through a debate on the disparate weightiness of two apparently identical lemon chiffon cakes.
Gittins has a talent for drawing out from the minutiae of life the tiny, gritty details that breathe life into narrative, while imbuing it both with humour and pathos. This keen eye reveals the grief of seeing one parent battling mental illness early, while another is later eroded by dementia. The cruelty of these struggles is laid plain across the page with a grace that makes you want to read on.
As in reality, tragedy and comedy rub together in a way that few writers have the skill to convey. Gittins has been compared to Alan Bennett, and I can understand that analogy. For me though, she shares prowess over the everyday with the likes of Mavis Gallant and Katherine Mansfield – great literary gatherers with the ability to coax out a wealth of insights from painstakingly excavated oddments.
Towards the end of the books there's a beautifully contemplative section that caught my imagination.
"It was three year since I had buried my own mother. I'd kept all her silver toast racks. In my studio in New Cross I was making pencil drawings of each one. The walls were lined with evocations – shiny ribbed bars welded to looped handles."
In a similar way, Gittins' writing is lined with evocations – rescued, carefully polished and lifted up for all to see.
Between Here and Knitwear by Chrissie Gittins is published by Unthank Books.
I'm always happy to find out what you're reading. To submit or suggest a book review, please send an email to Judy(at)socketcreative.com.