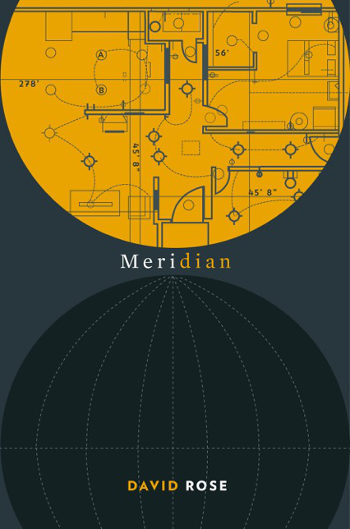 Part novel, part interlinked short story collection, this immersive tale takes you into a world of people each deeply absorbed in their own lives. Whether it's the architect seeing the beauty in the world around him, or the man building a wine rack and obsessing over a misadventure on a quiz show, each character is focused on their activities in a way that can't help but draw you in.
Objects hold an emotive significance that becomes almost sensual – for the woman bidding at an auction items conjure up a nostalgia in which jam-making "means freedom, expansion of the soul. The clatter of copper pans in her grandmother's kitchen was the comfort-zone of solitude".
For me this is the sense the book as a whole offers up – a gaze at life's minutiae that's both intensely personal and dizzyingly universal. Often this is simply about our own sentiment and connections, but many ring out, following the protagonists' rambling thoughts to uncover some wise observation or intriguing information. For example, a section about a remembered pair of binoculars becomes a wonderment over the aftermath of World War II "the returnees, the expulsions, the Displaced Persons housed in barracks, prisons, derelict halls", finishing the paragraph with the simple, vivid sentence, "Life, he found, was a constant rippling out."The years we have, and all the possible ways of living them, runs through the novel like a vein through granite, explored with enviable eloquence. The writing is taut, spare and uncommonly rich, laid out with a precision that layers the book around you brick by brick. There's an enticing sense of omniscience, as we roost briefly in minds seemingly unaware of our intrusion, and gain intimate views as though, like one character, we "sit in the unmown margins", still and observant.
We arrive mid-sentence, or at least mid-conversation, rarely knowing the names of the people whose lives we drop into. It's powerful and curiously demanding mode, growing increasingly so as we return to our architect, and find that now the thoughts of others encroach on his own, often appearing with only a slight change in font to announce the change in point of view. When I re-encounter now familiar characters, such as the down and outs chewing over the romance of cider-making, I find myself feeling I've bumped into a group of old friends.
My favourite character, however, remains the contemplative architecture and his elegant design ideas – there's a distinct pleasure sinking into his memories of a love lost , and of houses resembling birds' nest, of medical facilities surrounded by greenery and filtered through with light.
David Rose is a masterful writer – weaving together a world of people you'll fully inhabit as you read. A rare talent I'm glad he's chosen to share.
Meridian by David Rose is published by Unthank Books and available to buy from Amazon as a kindle edition or directly from Unthank Books as a hardback edition.
To submit or suggest a book review, please send an email to Judy(at)socketcreative.com.