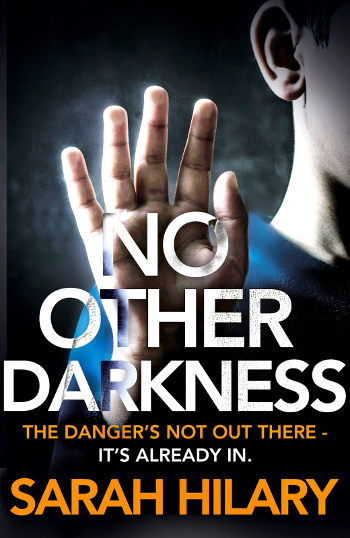 If you've read Someone Else's Skin, Sarah Hilary's stunning debut, you'll have high expectations of the second book in her Marnie Rome series.
Quite rightly so. What you might not be prepared for, even with the book's title, is just how dark you're expected to get.
Here's a clue: it begins with a pit, in the ground, containing the bodies of two little boys abandoned five years before; a family fostering a shifty teenage boy; a weird neighbour who collects dolls, and that's not even the half of it.
Hilary conjures up scenes with her usual verging-on-poetic adroitness, in which aromas have sounds – "The smell coming up was squeaky and high-pitched, like the wail Cole had let out" – and emotions reek – "Marnie could smell remorse leaching from the woman's skin, a sweet-sour smell like a nursing mother's."It's a powerful trick, immersing us in the feelings heaped into each scene as we channel ever closer to the darkness each of Hilary's characters is circling.
Because, and here's the key to the success of these books, every person featured is damaged, in different ways, via distressing memories (Marnie in particular, of course) or troubled family members (Noah Jake, who is, if possible, even more likeable this time around) that help us to understand their reactions to the current crime scene, at least a little.
Intriguingly, we're also shown how strength and vulnerability feed off one another, as we glimpse Marnie's softer side through her growing relationship with victim care officer Ed Belloc, and observe the horrors that escalating fear and the urge to protect our loved ones can result in.
So no, it's not a sunny book, but it is an absorbing one – an examination of human psyche that lays us all bare. It may even prompt you to hold onto your beloveds extra tight, because their safety protects you from discovering the depraved darkness buried inside yourself.
A chilling but thought-provoking read that will shift your moral compass in disconcerting ways.
No Other Darkness by Sarah Hilary is out on 23 April 2015. Pre-order it on Amazon.co.uk.