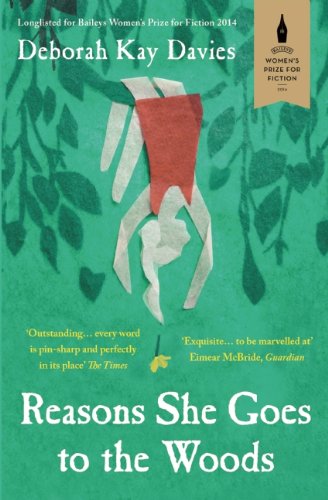 Shared in vibrant, powerful single-page snapshots, Reasons She Goes to the Woods is the story of Pearl, a girl with a curiosity about life, nature and the possibilities of her own self that is both savage and familiar.
The brevity of each missive gives it a startling potency, as each compact and perfectly precise little tale builds up the atmosphere of a childhood riddled with darkness and wonderment. Pearl is a formidable character, unflinching in her examination of the world. Becoming her friend is something of a trial by fire as she strives for dominance over each child who comes into her life, not least her baby brother, The Blob.
Pearl is a succinct reminder of the wilderness we explore of childhood. She seems to feel no fear, a factor that's clearly part of her hold over others, as we encounter her unconscious allure as much through their responses to her, than through the actions she chooses to take.
As shockingly as she often behaves, its swiftly evident that there is something oddly addictive about Pearl, not only for her companions, but for us readers as well. Only her best and most secret friend, a little skeleton girl, truly garners Pearl's respect, while her outright adoration is reserved solely for her glamorous father.
As Pearl's mother grows increasingly unstable, we're treated to other extremes in Pearl's character, as well as an unexpected protectiveness towards The Blob. When adolescence hits, Pearl's fragility begins to gleam through, entwining with a core of inner strength that is all about survival.
In fact, despite the darkness that glimmers from within this fiercely self-sufficient girl, it's clear that she is not, as her mother would have us believe, a bad child, but merely a person determinedly uncovering all the possibilities that her life can contain.
Reasons She Goes to the Woods by Deborah Kay Davies is published by Oneworld Publications and is available to buy from Amazon.
I'm always happy to find out what you're reading. To submit or suggest a book review, please send an email to Judy(at)socketcreative.com.