I'm a huge fan of Bristol's green spaces and their towering, leafy residents, so couldn't resist this beautiful book. Packed with gleaming photography by Frank Drake and accompanied by Tony D'Arpino's thoughtful, knowledgeable prose, Trees of Bristol is a finely balanced blend of words and images that offers up a wooded (rather than potted) history of the city, or simply give you a few moments' light-dappled respite.
Explaining the choices made by himself and Drake, D'Arpino says the trees featured within aren't included because they're "ancient or rare (although some are), but because they are the pervasive icons of our daily forest. They are the friends we meet every day". It's a pleasing concept, and a reminder that Bristol is an urban space edged by forest – and no street or square lacks a view hedgerows, fields and grassy hillside ­– which D'Arpino attributes to a "legacy of luck and planning."The book is the paperback equivalent of a nature stroll through this city, with Drake and D'Arpino gently but persistently pointing out favourites while musing on their characters, from the wild yews of Goblin Combe to the sacred and impressively versatile ash.
And while Drake's golden-hazed countryside shots are well worthy of your gaze, for me it's the less expected botanical beauties – those juxtaposed against city streets such as Stokes Croft – that catch my eye and make me murmur, "yep, this looks like home."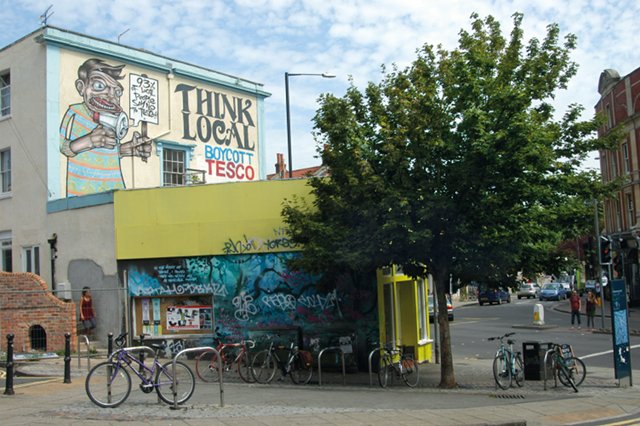 Pay attention and you'll learn that Ashton Court Estate is home to an astounding "359 oaks, 31 hawthorn, 24 sweet chestnut, 11 ash, 7 field maple, 6 crack willow, and 6 other species." You'll drink in the tree-ish thoughts of poets such as Walt Whitman, and discover cemeteries and churchyards where urban woodlands have invaded.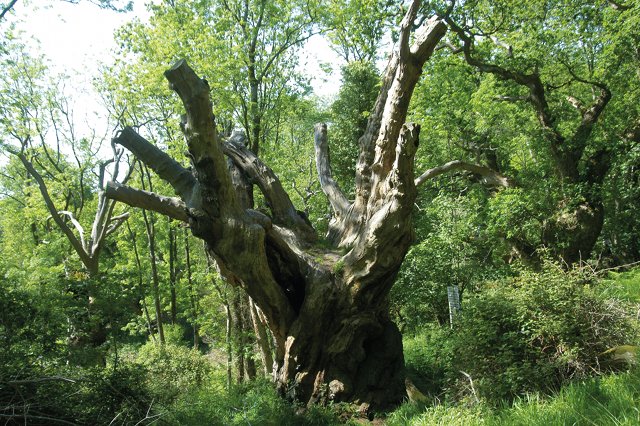 Pause a few pages before reaching the end to fully take in and relish D'Arpino's secret forests of Bristol: "not a list, but a chant", packed with enough exquisitely eccentric and flavourful names to make reading it aloud a must, whether you're at home, or outside amid the trees. Speak it at just the right volume and in the correct order, and who knows what strange magic you might evoke?
Trees of Bristol by Frank Drake and Tony D'Arpino is published by Redcliffe Press and available to buy from Amazon.
To submit or suggest a book review, please send an email to Judy(at)socketcreative.com.