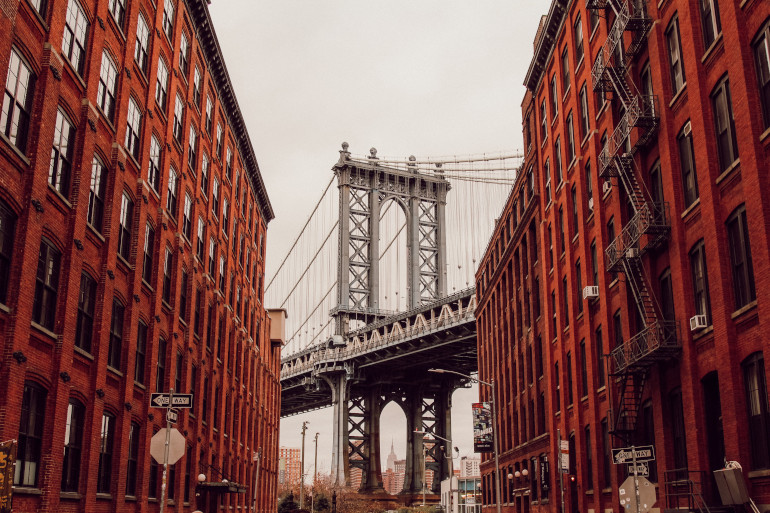 Brooklyn Book Festival (BKBF) returns with a hybrid offering in 2022, with online and real world events to choose between from 25th September to 3rd October.
The Brooklyn Book Festival was launched in 2006 as a one-day event to address the need for a free, major literary event that embraced the diverse constituencies of New York City. It has since grown to include city-wide Bookend events, its flagship Festival Day with 300 authors and a Literary Marketplace with 250 independent and major publishers, and the BKBF Children's Day that celebrates childhood reading. The Festival's credo is "hip, smart and diverse".
There are three elements to the festival. Throughout the Festival week, literary-themed Bookend events bring poetry, film, performances and more to all five New York City boroughs – the Bronx, Brooklyn, Manhattan, Queens and Staten Island.
On 25th September, Virtual Festival Day welcomes authors and audiences from around the world to enjoy compelling author conversations.
On 1st October, Children's Day celebrates childhood reading with workshops, performances, readings from popular and emerging authors, and more.
They say: "The mission of the Brooklyn Book Festival is to celebrate published literature and nurture a literary cultural community through programming that cultivates and connects readers of diverse ages and backgrounds with local, national and international authors, publishers and booksellers."
They add: "The Brooklyn Book Festival is New York City's largest free literary festival and connects readers with local, national and international authors and publishers."
Authors taking part include Elif Batuman, Angeline Boulley, Joyce Carol Oates, Paisley Currah, Hernan Diaz, David Duchovny, Jennifer Egan, Kate Gavino, Keith Gessen, Ayana Gray, Mohsin Hamid, Heather Havrilesky, Sheila Heti, Marlon James, Margo Jefferson, Mariame Kaba, Meiko Kawakami, Ryan La Sala, Yiyun Lee, E. Lockart, Casey McQuiston, Ottessa Moshfegh, Meghan O'Rourke, Jess Ruliffson, Salman Rushdie, Esmeralda Santiago, Namwali Serpell, Nadia Shammus, Warsan Shire, Vladimir Sorokin, James Spooner, Ryann Stevenson, Emma Straub, Gengoroh Tagame, Olúfẹ́mi O. Táíwò, Linda Villarosa and Jacqueline Woodson. Find the full line up here.
Sign up for their newsletter to discover information on highlights as it becomes available.
Find full details here: brooklynbookfestival.org.
Photo of Brooklyn Bridge by Miltiadis Fragkidis on Unsplash.
Got an event, challenge, competition or call for submissions you'd like to draw attention to? Send an email to judydarley (at) iCloud (dot) com.