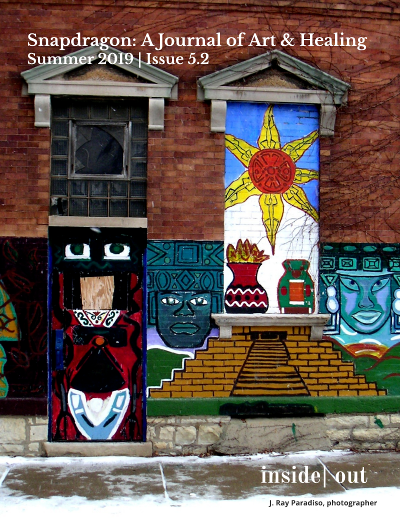 A selection of my Care Home Vignettes have been published as creative nonfiction in the Summer 2019 issue of Snapdragon: A Journal of Art & Healing, with a theme of Inside / Out. I find myself feeling unexpectedly moved!
The pieces are drawn from the experience of visiting my father, who has Alzheimer's Disease. I've often been struck by how, as he paces the Home's corridors, he seems to see a world beyond where we are, which made this issue's theme particularly apt.
Snapdragon is full of poetry, creative nonfiction and photography capturing thoughtful moments of connection, many of which speak of hope and beauty even in challenging times.
The issue's editors Jacinta, Petra and Aimee have done a beautiful job. The cover artwork is by J. Ray Paradiso!.