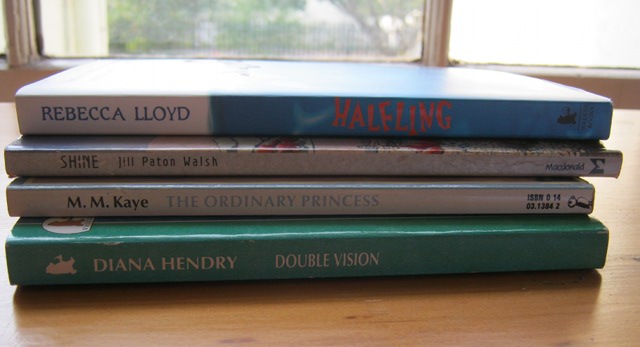 I had originally intended this to be a post about the top few books I remember meaning a lot to me growing up, and a handful I've discovered in more recent years. However, scouring my bookshelves I re-discovered too many to whittle them down to any fewer than eight.
The idea for this post came from a discussion I had at a party recently, when I explained I was in the midst of writing one book for teens and one for adults, and had just completed one for adults with a child protagonist. It made us laugh, but the thought stayed with me that long before so-called 'crossover novels', there were many books my parents had introduced to me, or that I discovered by myself, that were written so beautifully they seemed to transcend age-appropriateness and just appeal to everyone. Clever.
Here are the first four that remain favourites for me. Four more will follow next week.
Halfling by Rebecca Lloyd
Danny Broadaxe is an ordinary 11-year-old boy, but his life is anything but ordinary. Since the death of his mother in a car accident that also put his father in a wheel chair, Danny has been trying to take care of his dad while dealing with his grief on top of the usual trials of school and life.
His story, however, is far from bleak, Rebecca Lloyd's delicate touch ensures that a genuine love resonates between Danny and his dad, while a thirst for knowledge about the natural world keeps Danny enthralled in the discoveries he makes all around him. And then he discovers a secret one of the neighbours has been hiding.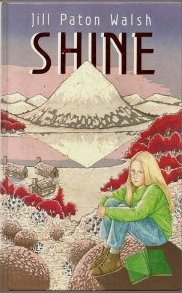 Shine by Jill Paton Walsh
It's so long since I read this book, yet it made such an impression on me I can replay most of in my mind. Pattie and her family have to move to another planet as Earth goes cold and an unnamed disaster looms. They're each allowed to bring one book, and everyone is horrified when they discover Pattie brought an empty notebook. Such a waste! But months later… but that would be spoiling the surprise.
This beautiful, poetic little book shares the experiences of the families as they seek ways to survive on the planet that Pattie, as the youngest child (other than the babies) names Shine.  It's a gentle adventure full of curious challenges (the trees here need to be split rather than hewed and lamplight seeps through their translucent planks) with gorgeous illustrations by Sue Smith. Perhaps that's partly why the scenes are still so vivid in my mind today.
BTW, it seems that since I got my copy way back when, the book has been reissued with its original title, The Green Book.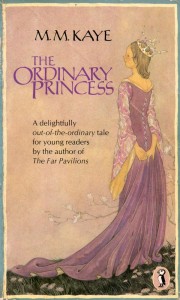 The Ordinary Princess by MM Kaye
I utterly adored this book as a child. The idea of a run-of-the-mill heroine (Amy – rather than Amethyst) trouncing around climbing trees, pretending to be a kitchen maid and eschewing all the usual traits of being a princess was refreshingly different to the perfect, beautiful images of perfect princesses ("with "long golden hair and blue eyes" and "extremely dull" to quote Amy's mate Peregrine) I'd been presented with up until then.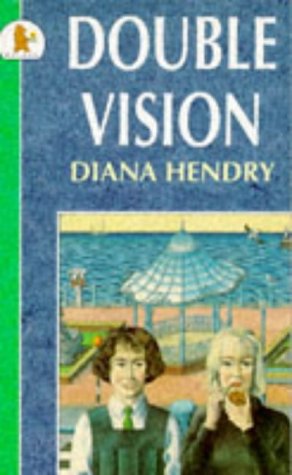 Double Vision by Diana Hendry
Two sisters, one aged 8, the other 15, rampage through a 1960s summer by the sea seeing the world around them in two very different ways. Eliza, the elder, is in love, entranced by Beatnik Jake who lodges in the attic of her friend/foe Jo.
Lily, the younger, is more concerned with nightmares, curses and a shrunken head. Through it all sweeps the oldest sister Rosa, as haughty as she is glamorous, until she too falls in love.
I re-read this book recently and actually I found I enjoyed it more as an adult.