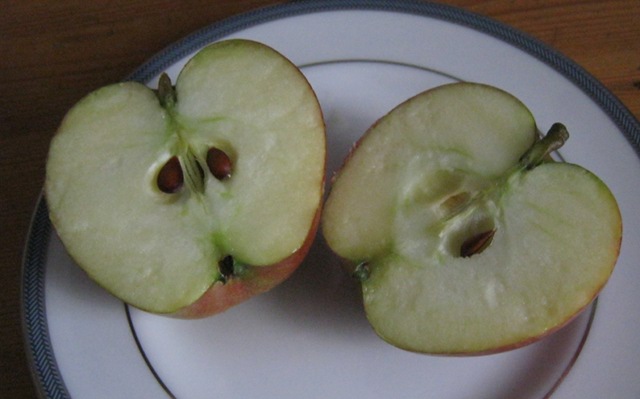 Did you know that today, October 21st 2014, is World Apple Day? Created to celebrate the riches and variety offered up by British orchards, it's the perfect excuse to bite deep, crunch loudly and allow sweet juices to spill over your lips and run down your chin. Bliss!
To mark this day I've written a small, slightly sensual, somewhat sinister poem that tweeters on the brink of being a haiku.
Cox
With your knife I slice
it quite in half, revealing seeds
that resemble tears.