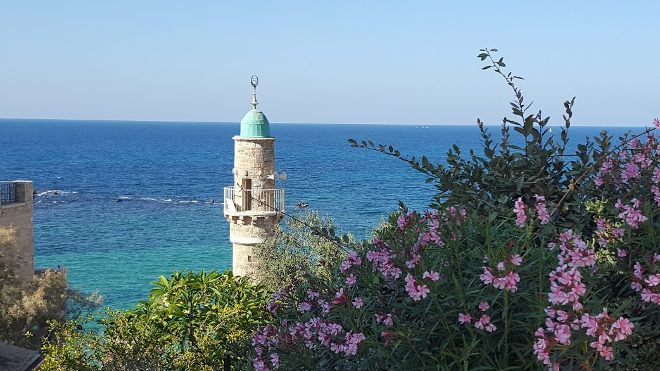 Ariel Kahn, the author of Raising Sparks, explains how fiction became his medium for pursuing Kabbalistic cats, prayer trees, and speaking silences, and how ideas about faith can weave depth into your stories.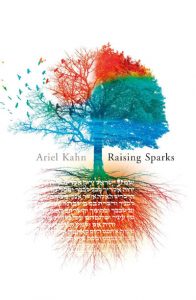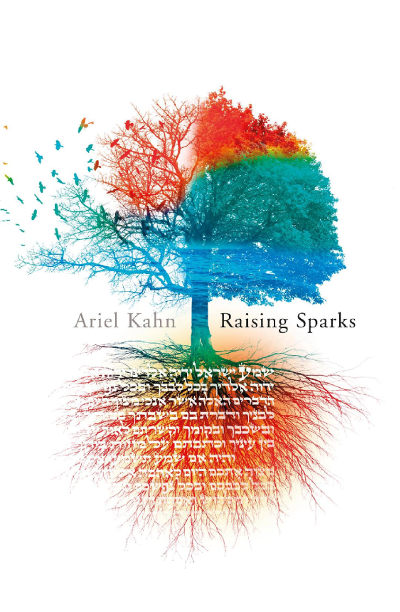 My novel Raising Sparks is a magical realist love story, suffused with spiritual longing and Kabbalistic imagery. It began in a Suffolk garden. Our second child was due in a month, and my wife and I were on a writing retreat in a little cottage. Sitting in the garden under an apple tree, I watched a cat walk along the wall. It stared over its shoulder, as if daring me to follow. I had the sudden image of a teenage girl following a cat through the busy food market in the Christian quarter of Jerusalem. Who was she, and why was she following the cat? I had no idea.
Jerusalem means a lot to me. I come from an Orthodox Jewish family, and was supposed to be a rabbi. I studied in rabbinical school for three years between high school and university, ultimately deciding that it wasn't for me, though it left me with a deep love of mystical texts. As the brother of four sisters, these spoke to me because they seemed deeply feminist, with a key motif being that the world was broken because the female element of the Divine, the Shekhinah, had been exiled – it was our responsibility to return her to her Beloved, through being present to the possibility of meaning in each moment. Such a sense of being present would enable us to "Raise the Sparks", making us co-creators, responsible for healing the world within and around us. Whilst studying in Israel, I set up a writing group at the rabbinical school with my fellow student, Matt Eisenfeld. Matt and his Fiancé Sara Duker were tragically killed in a bus bombing during the first intifada. l was determined that their love and vision would not perish with them. The love story at the heart of Raising Sparks is partly inspired by this couple, and represents my attempt to raise the sparks of loss and love I still feel for these amazing people, a way of sharing them.
Understand language as the tool for creation
Another intriguing strand for me as an aspiring writer was the focus on language as a tool for creation. Kabbalistic texts like the Zohar suggested that the world itself was God's Language made visible, and that if only we opened ourselves to it, we could hear and experience this language, and even participate in it. My wife is Israeli, and I was brought up speaking Hebrew. The way a Biblical language had been adapted for modern use fascinated me – Amos Oz once said that writing in Hebrew was like playing the piano in the Grand Canyon. For instance, the word Kabbalah, the name for mystical texts, literally means something you receive or are gifted with. In Modern Hebrew, it is the word for a till receipt. This gap between the original resonance of a word and its modern usage fascinated me. Another example is the Hebrew word for electricity, Chashmal. Taken from Ezekiel's vision of the energy that sustains the universe, it resonates with supressed energy – it literally means the speaking silence. What if someone could tap into that energy, liberate it?
Which brings me back to the young girl following the cat. I decided to go back to Israel for a research trip. My sister in law lives right next to Yotam Ottolenghi's parents, and her garden, overlooking the Jerusalem hills, is a deeply creative space for me. We stayed over there, and I had a dream in which I was the young girl I'd glimpsed in Suffolk. She was standing before the Western Wall in Jerusalem, and all of the paper prayers people had pressed into the cracks between the stones were pulsing like hearts, or sea anemones, crying aloud the prayers written on them. I woke with a strong sense of who she was. Her name was Malka, which meant queen – a nod to the missing Shekhinah, as she would embody the power and potential so often lost in patriarchal societies, and identify articulate those voices that are so often silenced in our society – of the marginalised. She was a secret mystic, able to hear and even manipulate that original Divine creative language. The cat she was following belonged to a legendary mystic. As I wandered the narrow streets of the old city of Jerusalem, which press in so you feel you are still inside, I realised that she would have to escape this narrow and confining world. Where would an aspiring mystic run?
Weave your stories together
The answer seemed obvious. The mystical city of Safed, near the Sea of Galilee, has been drawing kabbalists for hundreds of years. One of the greatest of these was Isaac Luria, the Mozart of the kabbalah, who blazed a deeply individual, hugely influential trail and died young. Luria, also known as the Ari, or Lion, left his family home in Jerusalem in the seventeenth century to study Kabbalah in Safed; he commanded that all doors, which could be portals between one world and another, be painted sky blue.
This is still the case today. He proposed the notion of raising sparks I mentioned earlier, and also spoke of the relationship between the two aspects of the Divine within and around us in shockingly erotic terms. One of his students, Solomon Alkabetz, penned a love song to the Sabbath Queen, another name for the Shekhina, in which God "rejoiced with her as a bridegroom does with his bride n his wedding night." His community would dance down out of the city to the surrounding fields, singing this song, to welcome the Shekhina and the Sabbath. Even today, throughout the world, Jewish communities sing this same song, the Lecha Dodi (come my beloved) to welcome the Sabbath. I decided that Malka's family name would be Sabbatto, a variant on the Sabbath, linking her to the Sabbath Queen more deeply.
In Safed, I visited the ancient synagogue in which Luria prayed. On the ceiling were trees. Many Trees. As I looked up at them, they seemed to spin in place. The Tree of Life is a key symbol in Jewish mysticism, suggesting the relationship between the human and the Divine; a tree has its roots on earth but reaches up to heaven, drawing sustenance from both. The Kabballah sometimes describes an inverted tree, the heavenly twin of this one, with its roots in heaven, its branches reaching down towards earth. Malka would see this tree, and variations of it throughout the novel, charting her development and growing self-confidence. I thought about Malka coming to Safed. Where would she go? I saw the way tourism had appropriated the creative energy of the original kabbalists, and domesticated it. What if she were to fall in with a cult, in which these erotic texts were manipulated to take advantage of the cult members? That word for electricity, Chashmal, is seen as hugely dangerous in the Talmud and mystical texts – if you speak it the wrong way, you might get burned up. Could Malka use this word, and what would happen if she did?
Use your fiction to examine questions
My literary quest was becoming a series of questions I wanted my writing to answer. If she were to go on the run again after Safed, I thought she would follow the blue all the way to the sea. This time, she would be running from the sense of her own power she had uncovered in the cult. She should go to Jaffa, the port where Jonah fled God's word, and where Andromeda was chained to the rock in need of rescue.
Jaffa is fascinating, a deeply Arab city that is often attached to its larger neighbour, Tel Aviv, granting it a secondary status, though it is ancient and complex. It is full of symbols of the mingling of voices and cultures, like the Arab-owned Abulafia bakery which was closed on all Jewish festivals, and popular with people of every background and ethnicity. Abulafia was also the name of a famous Spanish Kabbalist of the thirteenth century. Was it a coincidence? Kabbalists themselves often argued that there was no such thing as coincidence, only singns we needed to learn how to read. My wife and I ate at a fish restaurant in Tel Aviv called Lilith, which trained Jewish and Arab street children to work in restaurants, much like Jamie Oliver's Thirteen. I thought of the wonderful herb garden owned by Yotam Ottolelghi's family, and of his eponymous restaurant, set up with Sami Tami, his Palestinian business partner. I imagined Malka sleeping rough on Jaffa beach, and getting picked up to work in a similar restaurant.
As I walked through the streets of old Jaffa, I suddenly saw an orange tree floating in the air just ahead of me. I checked that my wife could see it too. It turned out to be an artist's installation by environmental artist Ran Morin. It felt like another sign. What would this symbol mean to Malka and her fellow trainees? Perhaps, suspended between past and present, they would find new ways of being and seeing, connecting across class and culture.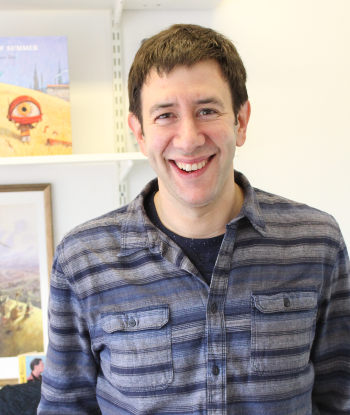 About the author
Debut novelist Ariel Kahn is a prize-winning writer and academic. He initially trained to be a rabbi in Israel, where he discovered a love of mystical texts such as the Zohar. He has won the Bloomsbury New Voices competition, the London Writing Competition, and came runner-up in the national Pulp Idol Fiction competition in 2017. Ariel has an MA in African and Indian literature and a PhD in Creative Writing and currently lives in North London. Raising Sparks, published by Bluemoose, is his first novel. Buy it from your favourite bookshop, online from Amazon, or from Book Depository.
Read my review of Raising Sparks by Ariel Kahn.
All images in this guest post have been supplied by Ariel Kahn.
Got some writing insights to share? I'm always happy to receive feature pitches on writing genres and writing tools. Send an email to judydarley@iCloud.com.
SaveSave
SaveSave
SaveSave