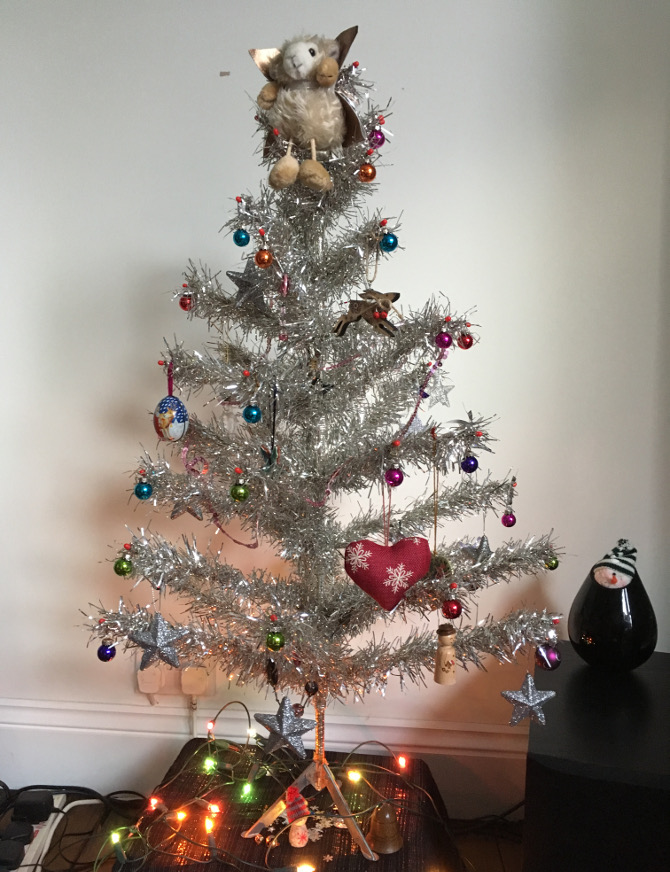 Merry Christmas Eve! As feared, our small Christmas tree didn't make it through 2018 and when we moved to our new home in March, he didn't come with us. I'm hoping his branches helped to nourish some other growing trees.
However, when I mentioned we might not have a tree this year, my mum immediately offered to loan us her 1960s tinsel tree. This slender silver beauty has pride of place in our cosy living room. We're just taking care not to place any candles too close!
And yes, in case you were wondering, that is a fairy sheep on top, and a peeping snowman to the right. And no, I can't (won't) explain those two little festive oddities.
This year has been tumultuous in many ways, but speckled through with serene pockets of creativity and spangled with small but shining literary successes.
Wishing you a peaceful, joyful Christmas, however you choose to spend it.