Happy to say that my flash fiction tale Flying Ant Day has been published in A Box of Stars Beneath the Bed: 2016 National Flash-Fiction Day Anthology. Wonderful!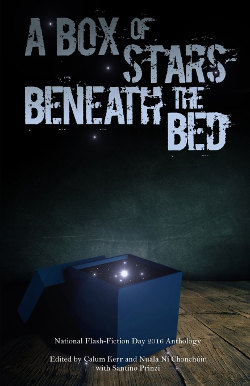 Even better, my tale is one of just 50 chosen from 500 entries. Woohoo! There are so many excellent writers on the list of those included. Definitely looking forward to reading the contributions from Jude Higgins, Diane Simmons, Jonathan Pinnock, KM Elkes and Jane Roberts.
I'll be reading my tale as part of the National Flash Fiction Day celebrations in Bristol on Saturday, at At The Well on Cheltenham Road.
To get your copy, go to the Amazon page or visit the NFFD website, where you can also discover all kinds of events happening this National Flash Fiction Day (June 25th, in case you were wondering!).