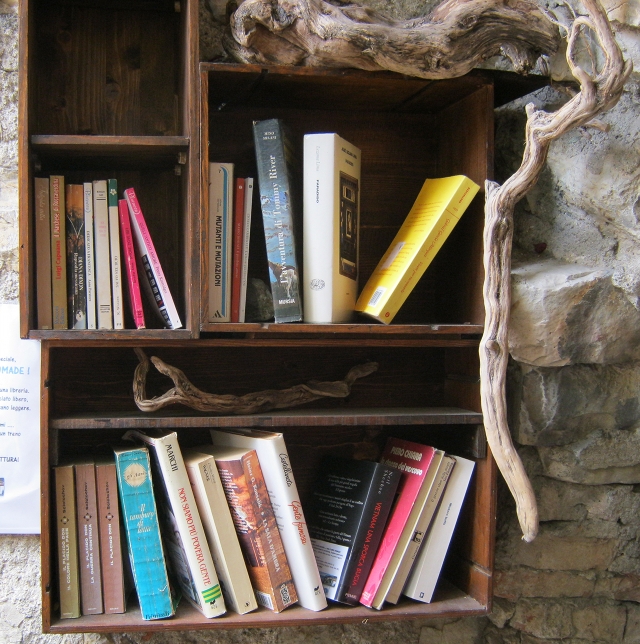 Encountering an unexpected book swap amid the beautify of some foreign land is a little like spotting some rare indigenous wildlife.Plus, if you've been travelling for a while, it's the perfect opportunity to trade that book you've been re-reading since the airport lounge for something fresh.
I came across the first on the  Italian island of Mount Iola in the middle of Lake Iseo, on a path between a net-weaving factory and the sea.
The second was photographed by fellow book-lover and writer Helen Blenkinsop in Andernach, Germany.
 If you've seen any unusual book swaps while out and about, drop me a line at judydarley (at) iCloud.com. I'd love to see some pics!