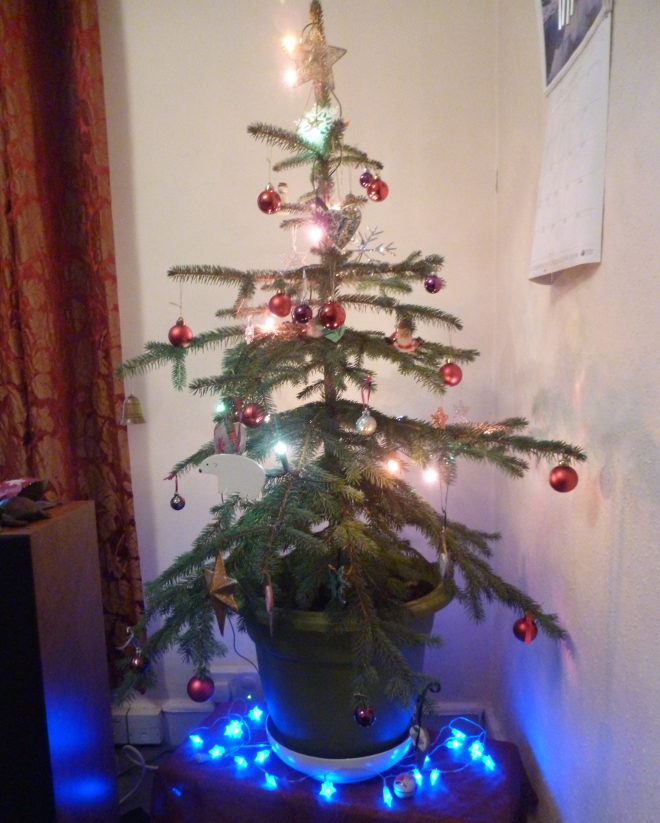 It's been a challenging year for everyone, and a particularly difficult December for my family, but now only one week remains and I fully intend to spend it in a blur of good company, good food and, well, good will!
Our little tree continues to thrive, I'm happy to say, despite being cared for by two non-gardeners and kept in a shady backyard! This year we realised it had stopped putting out new shoots, so moved it to a new, roomier pot, and as you can see it seems to have appreciated the gesture.
I hope your day is magical and full of love and warmth, however you choose to spend it. And as always, remember, from tiny saplings grow mighty trees – or at least ones you can watch with pride as they reach for the stars!