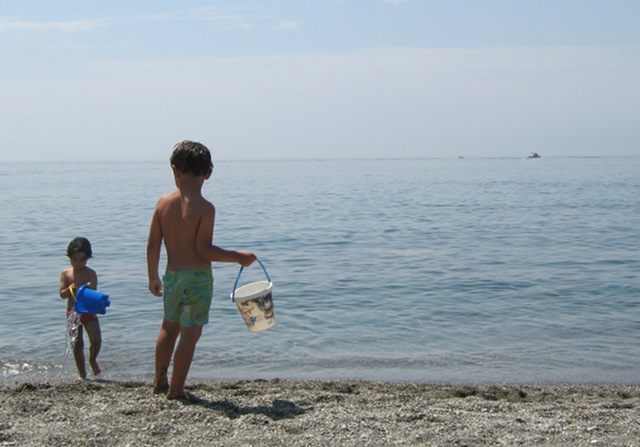 Give a child a beach, a bucket and plenty of salt water, and generally they'll be in heaven. While adults lounge, sun-doused into somnolence, kids become industrious little marine bees, building, sculpting, digging…
But just occasionally so much joy can turn sour – transform them into mini savages. You only need to turn to Lord of the Flies to know how tenuous our so-called civility can be.
I don't want you to plagiarise William Golding's novel – but simply use it as a vivid reminder of the knife-edge all children seem to amble between angel and devil. Send them to the seaside, turn on the heat and see what bubbles up…
If you write something prompted by this, please let me know by sending an email to Judy(at)socket creative.com. With your permission, I'd love to publish it on SkyLightRain.com.