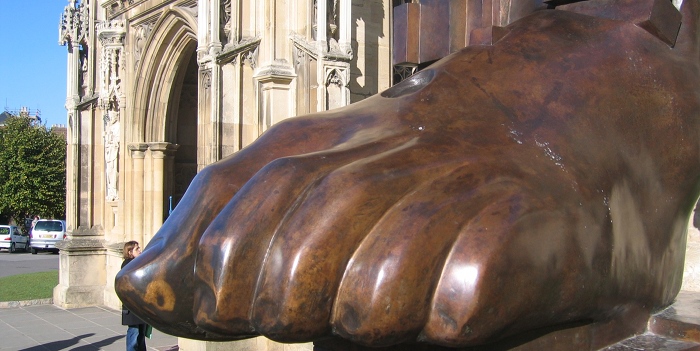 The season of pantomimes and fairytales continues well into January, which reminded me of this astounding sculpture I photographed outside Gloucester Cathedral a few years back.
This week's writing prompt is simple. Imagine that your character is strolling to a place they know well and suddenly sees an outlandish figure there. Perhaps the person they meet is gigantic, or tiny, or sporting iridescent wings.
That particular detail is up to you, as is what happens next. One thought, though – the more serious and common-sensible your protagonist, the greater the opportunities for surrealism and humour. Have a play, and see what occurs!
If you write something prompted by this, please let me know by sending an email to Judy(at)socket creative.com. With your permission, I'd love to share it on SkyLightRain.com.