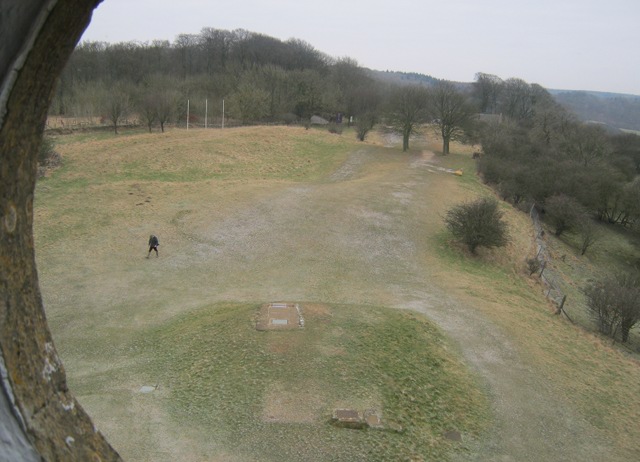 I took this photo while visiting Broadway Tower in the Cotswold's on a freezing day last February. It's set at one of the highest points of the area – 1024 feet above sea level.
I love the way you can see get a sense of the location just from the stone work framing the shot, and the extensive views over the surrounding countryside.
The tower was created by 18th Century landscape designer, Capability Brown with the help of architect James Wyatt, and became a weekend getaway for the likes of William Morris, Dante Gabriel Rossetti and Edward Burne-Jones. During the two world wars, the tower was used by Royal Observer Corps as a vantage point from which to track planes passing over England.
It's this odd mix that has me intrigued, so that residents of the tower may have used the views for inspiration, or for defence. I can imagine peering through the large circular windows and spying on enemy approaches, or, equally, spotting Rossetti romancing one of his latest conquests amid the deer and hares in the overgrown grasses below.
As a further point of interest, in William Morris' day, the tower boasted a bathtub at its very top – open to the elements with only the crenellated battlements for shelter. I can just picture the pre-Raphaelite artists cavorting up there, almost in the clouds…
If you write something prompted by this image, I'd love to know. Just send an email to Judy(at)socket creative.com. You could end up published on SkyLightRain.com!