Thanks to Banksy and other great street artists, Bristol has long been associated with vibrant, thought-provoking graffiti that goes way beyond tagging.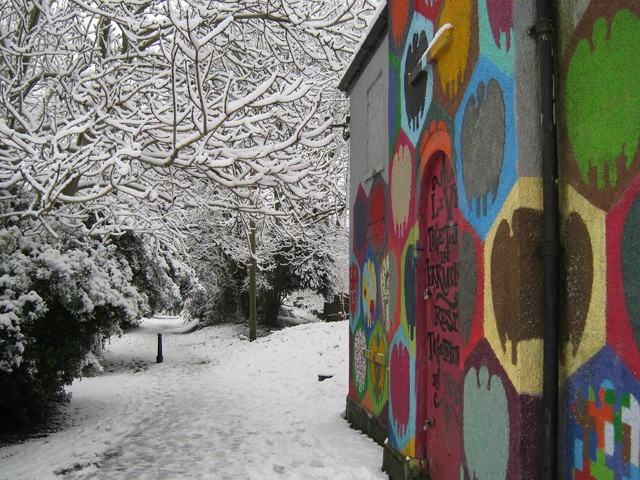 This particular example was commissioned by a Victorian cemetery to liven up an abandoned building. Doesn't it look spectacular against the snow?
The setting makes me wonder what a passing Victorian ghost may make of the vivid splashes. What would they think of an entire wall transformed with such bold shapes and colours? Might they wonder if it was the work of aliens, radicals or, perhaps, lunatics?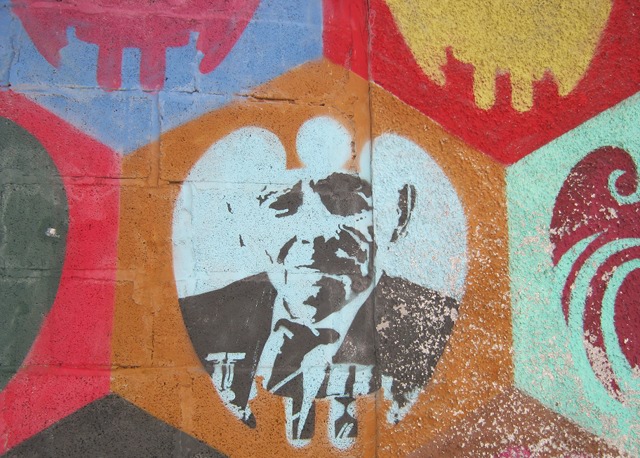 Could they be moved to add their own artwork to one of the incomplete canvasses? What might the result look like?
If you write something prompted by this image, I'd love to know. Just send an email to Judy(at)socket creative.com. You could end up published on SkyLightRain.com!