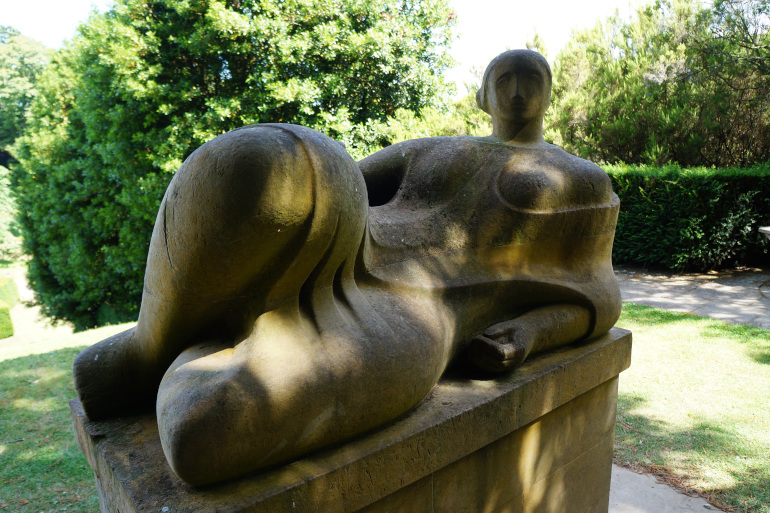 Dartington Trust, a centre for progressive learning in arts, ecology and social justice, is inviting applications for the post of Poet in Residence for the Grade II* Listed Gardens.
The deadline for applications is midnight on 30th November.
The position is open to any poet in the UK and will run for the first time from January to December 2022. The successful poet will make four weekend trips to Dartington's  1200-acre campus near Totnes in Devon – one in each season to write a poem about the gardens in winter, spring, summer, and autumn.
The poems will be shared on the Dartington Trust digital channels, in events at the Totnes Bookshop, and in workshops with students.
The Trust will pay a fee of £1,000 and cover the costs of accommodation and travel for four visits.
To stir your imagination, they say: "Our gardens have been shaped and inspired by the remarkable custodians of this special place for over 1,000 years. Nationally and internationally renowned landscape architects and designers including Henry Avray Tipping, Beatrix Farrand, and Percy Cane played a large part in the development of the gardens in the 20th century. Dartington Gardens are the only example of work by the pioneering landscape architect Farrand in the UK. She was brought over from America by Dorothy and Leonard Elmhirst to redesign the courtyard in the 1930s. Farrand's 150th anniversary is celebrated in 2022."
Sculptures on sit include Henry Moore's Reclining Figure, pictured above, commissioned especially for the gardens in 1946.
There are also some impressive champion trees to get to know amidst the wheel-chair accessible gardens, with a 1,500-year-old yew tree and a line of sweet chestnuts said to be over 400 years old. "Visitors return year on year to admire the stunning burst of colour at the Azalea Dell and the soft muted tones of the 80-metre-long Sunny Border created by Dorothy Elmhirst in 1928, which overlooks The Tiltyard at the heart of the gardens."
How to apply
Submit three of your poems plus a covering letter explaining why you would like to become the first Poet in Residence for the historic gardens. "We are especially interested to hear from candidates from backgrounds and communities that are under-represented in the publishing and arts sectors, including black, minority ethnic, and disabled candidates."
Poet Alice Oswald and writer Dr Martin Shaw will select a small number of candidates for interview. Both writers are core teaching staff for MA Poetics of Imagination at Dartington Arts School, which focuses on orality and story. The MA examines the stories woven into modern culture from ancient folktales, myths, and fables to contemporary tales and poetry. Students explore what happens when humans imagine and ask what story is trying to be told right now.
Your role, if successful, will be to communicate some of the magic brimming within this exceptional landscape.
Applications should be sent to poetinresidence@dartington.org.
The Poet in Residence will be announced in December to start in January.
Find out more here: https://www.dartington.org/search-for-poet-in-residence-for-our-historic-gardens/
Got an event, challenge, competition or call for submissions you'd like to draw attention to? Send an email to judydarley (at) iCloud (dot) com.