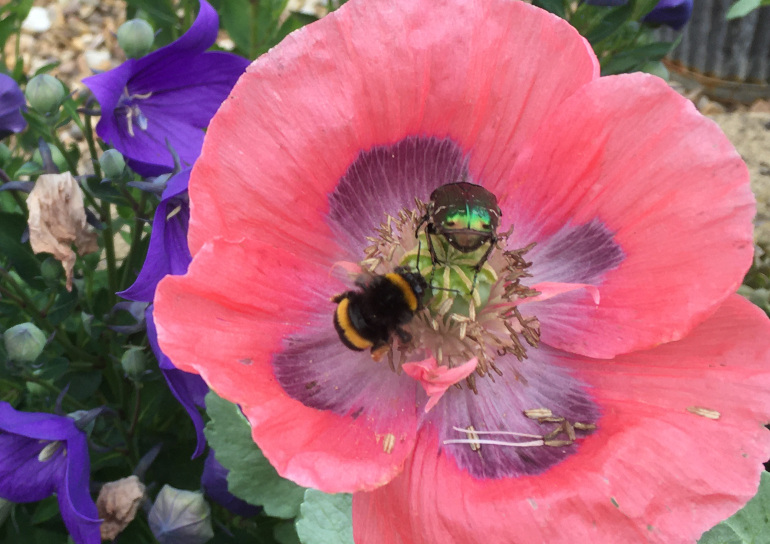 I paused to admire the glimmer of a rose chafer beetle inside a poppy when a bumblebee flew in to join the party.
These unlikely dinner companions could prompt a tale of an unexpected bubble pairing or even a satire exploring race relations. Where will it take you?
If you write or create something prompted by this, please send an email to judydarley(at)iCloud.com to let me know. With your permission, I may publish it on SkyLightRain.com.