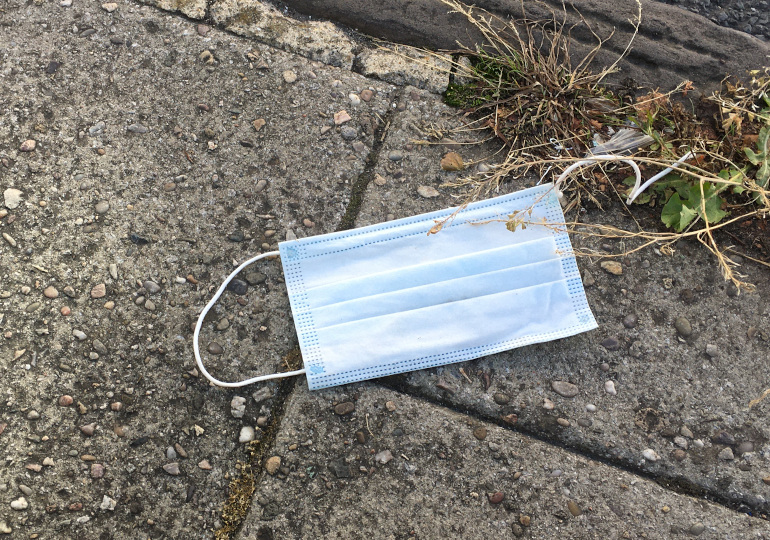 I photographed a discarded face-mask in early April, just one week after the UK went into lockdown. At the time I was disturbed that someone had dropped it so carelessly – like a perilous form of litter! I've since heard that millions of face-masks and other items of PPE  are being thrown away every day.
Considering that 8 million tonnes of plastic end up in our oceans everyday, it's no wonder that scientists are warning that that will soon be more masks than jellyfish in our seas.
Can you turn this into a warning fable? More challengingly, can you find a way to give it a hopeful or positive twist?
If you write or create something prompted by this, please send an email to judydarley(at)iCloud.com to let me know. With your permission, I may publish it on SkyLightRain.com.