While travelling through Brescia, northern Italy, Judy Darley discovers a dying art that protects one small corner of the world.
The women sit together in a small building at the edge of Italy's Lake Iseo. Scraps of crepe paper cover the table, drift down to the floor, as they work with their scissors and small lengths of wire, creating flower after flower.
Now and again one of them picks up a felt tip pen, adds a few dots of colour to the heart of a lily: pollen that will never rub off.
All around them sit baskets and vases stuffed with flowers – roses, lilies, sunflowers, ones that I'd need a botany book to name, but each so realistic that it seems strange the air isn't thick with their smell.
As they work the women chatter softly in the local dialect, which sounds to my ignorant ear as much like French as Italian. It's difficult to imagine that they're working to ward off the sickness and death of all the residents of their small hamlet.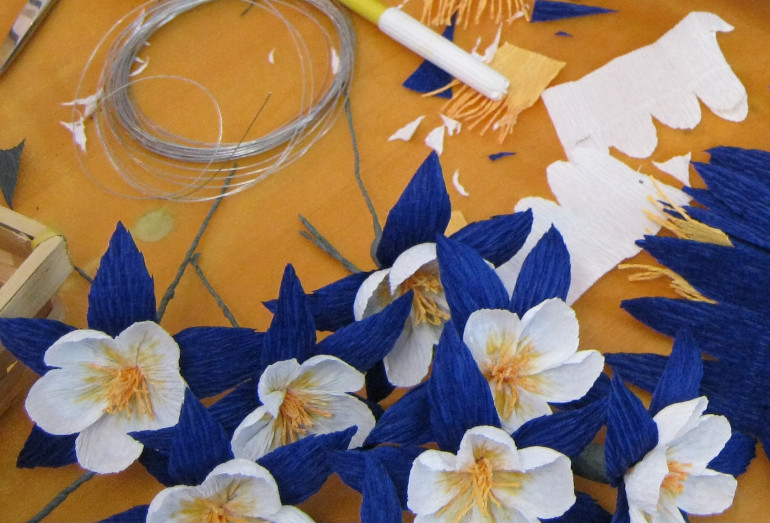 "They do this all year, every year," my guide says. "Then, after five years, they have enough for the next Santa Croce festival."
I ask why the festival is held, although I've read in the guidebook that it's all a pay off for a cholera epidemic that struck Monte Isola and the rest of Northern Italy, more than 500 years ago.The women look blank for a moment, confer among themselves, then the answer comes back. There are only 240 people living in the hamlet of Carzano, and each family is expected to provide around 30,000 paper flowers to decorate the area they're allocated. That's all. They've forgotten the rest.
It's a dying art, though, they tell me. None of the younger women are interested in spending their spare time cutting and twisting coloured paper into petals.
As I leave, they hold out a pink paper rose to me, which I accept with thanks, wondering how I can get it home without crushing it.
For more information on Brescia, Italy, please visit www.bresciatourism.it