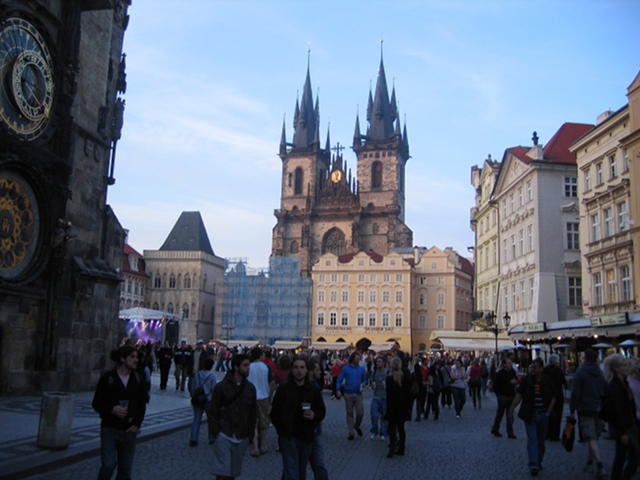 Looking for inspiration this autumn? Some places definitely offer more than others. Take Prague, for example. Stag and Hen Party central, sure, but get past all that and you'll discover a city where legends are as alive as any pre-hangover holidaymakers.
Just exploring the Old Town is eye-opening. Within a few footsteps you'll pass art galleries, a torture emporium and the Sex Machines Museum housing imagination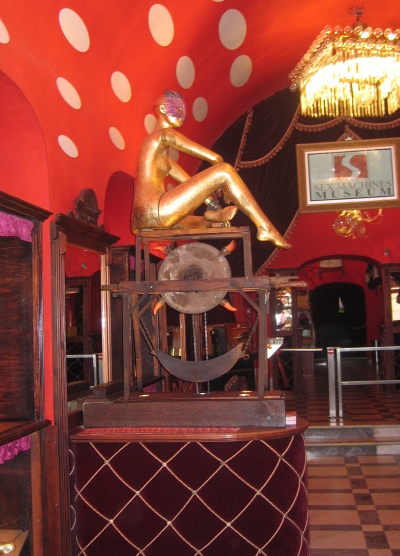 -boggling machines and an array of dildos to put Ann Summers to shame – well worth a look if you're up for a giggle.
Walking tours are the best way to get to grips with the cacophony of the Old Town. Countless companies run tours setting off throughout the day from either Wenceslas Square or from beneath the Astronomical Clock in the Old Town Square, each company's guides identifiable by the colour of their umbrella.
The four-hour tour we opted for included a minibus ride up to Hradcany, the elegant district just in front of the castle gates. After telling us about Renaissance buildings such as the 16th century Schwarzenbersky Palace, our guide Klara pointed out a building in poor repair and commented: "During the communist regime, many families were made to leave their homes and the buildings were left to ruin." It's a stark reminder that democracy has been dominant in the country for just two decades.
Klara led us through the crowds gathering to watch the Changing of the Guard, before heading inside and joining the queue to enter the castle's crowning glory – the Cathedral of sv Vit. The cathedral is free to visit, though you have to pay to hire headphones informing you all about the statues, stained glass windows and tombs. Fortunately for us, Klara was able to tell us everything from the story of St John and his magnificent tomb, to the stained glass window advertising an insurance company and showcasing all the terrible things you should insure against.
As we left the cathedral, large fat drops of rain began to fall – the perfect excuse to duck into a café for a few pilsners. Moments later the sky was blazing blue and bright, so we continued our stroll past one of the best views of the city of Prague down to the Mala Strana district and the famous Charles Bridge. Tourists come here to see the many grand Baroque statues – 30 in all – lining each side of the bridge, as well as stalls selling paintings, jewellery and souvenirs.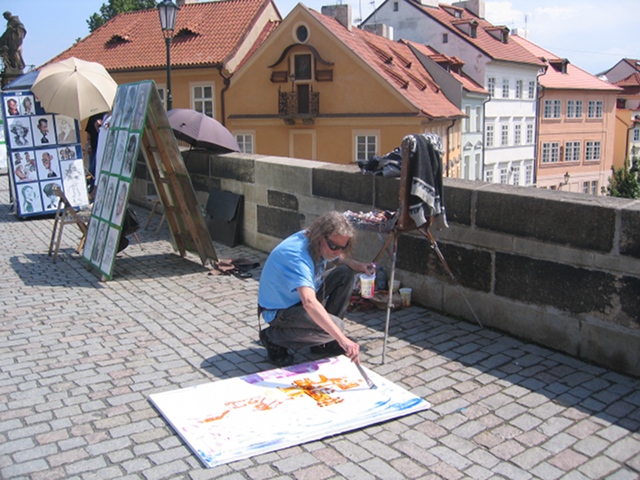 I paused to take photos of an artist at work and he immediately introduced himself as Alexandre Evgrafov, pressing a business card into my hand and reminding me that in the wake of communism, capitalism has descended and with it a less idealistic and more business-like view of the world.
Many bars stay open till 5 or 6am, but for another option take a jazz cruise along the Vltava river and enjoy Prague's waterfront architecture as a live band plays. Look out for the Dancing House – the curiously twisted Fred and Ginger building created in the 1990s by architects Frank Gehry and Vlado Milunic.
There's something rather magnificent about a city whose architecture defaults to the extraordinary, whether it is Baroque, Art Nouveau, Gothic or simply outlandishly modern.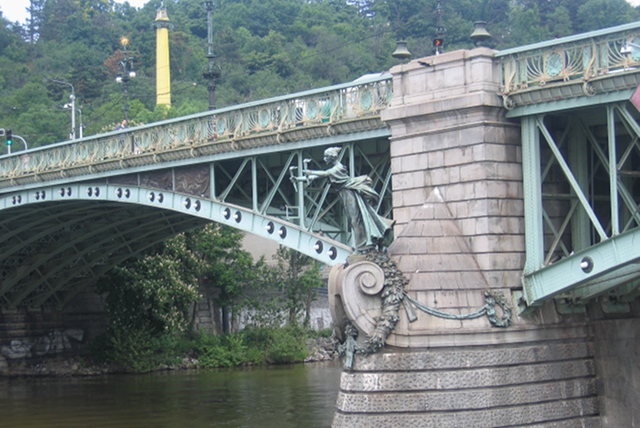 The streets of Prague teem with almost as many stories as tourists, and we found that best way to hear them is to go on one of the many ghost tours for a ghoulish storytelling session, telling of heartbreak, betrayal, suicides and brutal murders.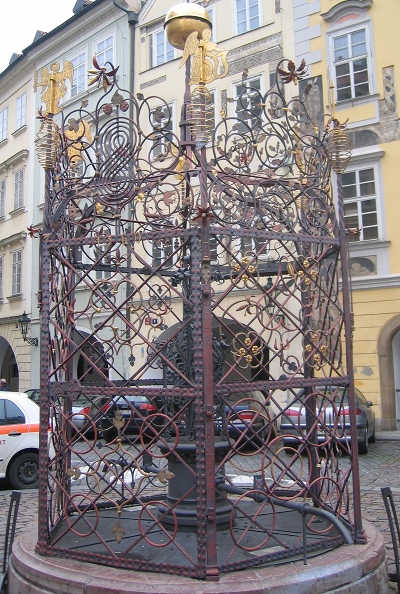 Under the guidance of Margaret, who had relocated to Prague from Colorado just nine months earlier, we learnt that the city's ornate well-covers once doubled as cages for women accused as witches, where they were slathered in pig fat and set alight…
This is a city where reality has sometimes rivalled its residents most imaginative works.
It's a factor to take into account when considering the work of Franz Kafka – an author so unique he inadvertently invented a genre.
The city has two museums dedicated to the short story writer and novelist. The original is set on the site where his house once stood just off Old Town Square, but we were drawn to the second, on the West Bank. This is a more modern affair where lighting effects, recordings and fragments of films as well as some of his original diary entries, letters and stories immerse you into Kafka's state of mind – not always pleasant (this is the man who dreamt up Metamorphosis, about a man waking to find himself transformed into a beetle, after all), but always stirring.
Small enough to explore on foot yet complex enough to absorb you for days, I found Prague to be a city of clothed in the finest Rococo, Baroque and Art Nouveau architecture, populated by people with a passion and talent for fine beer, wine and food, divided by a river crossed by bridges adorned with statues, and exuding an atmosphere enriched by centuries of history.
Old Town is crammed with tourists most days of the year, but once you get used to the heaving crowds you can learn to sidestep them, to skirt around or wriggle through with the minimum of discomfort. The briefest of rain flurries will clear the way, at least temporarily, while the network of alleyways offer routes to treasures others may miss. If you have a spare afternoon, the best thing you can do is allow yourself to become lost in the tangle of streets, And make sure you look up occasionally – who knows what you will discover?