Yesterday marked the end of this year's Totterdown Front Room Art Trail, one of my favourite annual Bristol events. And 2012's was one of the best yet!
Each house sporting the quintessential black and orange duck flag yielded up more ingenious, innovative artist talents. The scent of mulled wine wafted through rooms, the sun shone and we shared smiled with everyone we passed. *Sigh*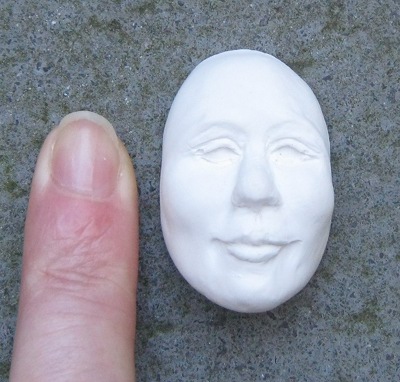 But one of the more extraordinary moments was when we entered a house on Oxford Street to discover a kitchen table stacked with gigantic pill packets, each foil-sealed recess cradling a small plaster human head.
Their creator, Lizzie Morris, gave me one to bring home and I've been mesmirised by it ever since.
Have you ever seen anything so tiny, yet so perfect?