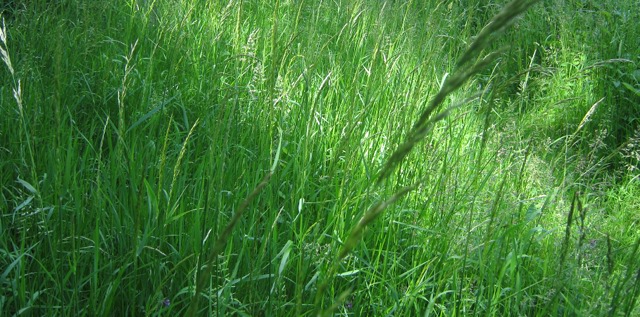 This is the one, the one that matters, the one to task yourself with. Because what's challenging about dawn on Christmas, when it arrives so sluggish and late in the day?
Solstice dawn, on the other hand, arrives far earlier than seems decent, when even blackbirds sleep on, uncaring about fat worms in the grass.
First sign is a touch of grey in the darkness, transforming to a weight of dew so urgent that wild garlic stems fall flat against the earth as though pressing their ears to its deep, subterranean murmurings.
Next a glimmer of light that ignites the glistening backs of frogs barely visible by their eyes beading the water of ponds whether their spawn hatched, swam, sprang.
A breath of morning breeze stirs the pale scattering of pigeon feathers – the only evidence of the fox cubs' first copper-rich taste of self-caught blood.
And the webs the spiders have strung in anticipation to trap each gilded corner of the new day's sky.
This is the summer solstice dawn – but who is awake to see it? What is it to us but a damp finger tapping the date on a page of an already overstuffed diary, the thumb stroking its cracked spine?