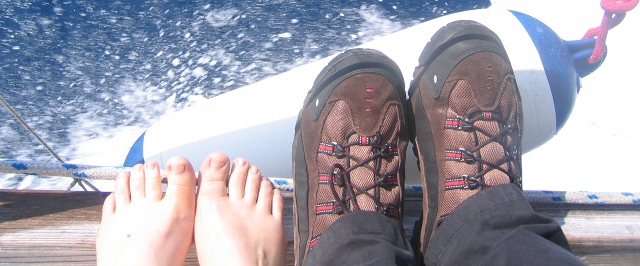 Ever noticed that during November more men than usual are suddenly sporting upper-lip fluff? It's all down to Movember, a charity that raises funds and awareness for and of prostate cancer and testicular cancer.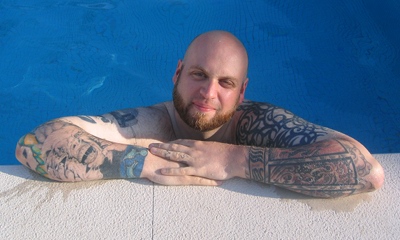 A while back my hubla, James, fought, and won, a battle with testicular cancer. 
Two years ago I wrote a feature about it for Women's World magazine, which they have kindly agreed to allow me to re-publish here.
Judy Darley's husband survived testicular cancer, as do 95 per cent of men who get the disease. She talked to patients, family members and treatment specialists to find out more.
When I was 18, my then boyfriend discovered a lump in his testicle he was told was benign. After we broke up, he discovered he had testicular cancer, and by the time we fell back in love and got married five years later he was a different man, not just because he only had one remaining testicle, but because he'd faced his own mortality and survived.
It's a worst-case scenario for most men – threatening their lives and sense of manliness in two cruel words: testicular cancer. Most men don't even check for lumps, and if they do find one, many would prefer to ignore it and hope it goes away rather than go to a doctor.
James was lucky, but he was also brave. he faced his fears and it saved his life.
Encouragement
Many men resist going to the doctor. Sue Brand, nurse specialist at Bristol haematology and Oncology Centre, says this is an issue that really needs to be overcome, and that's where we women can help.
"Compared with women, men are half as likely to attend the GP surgery and because of this they're more likely to present with advanced disease. There remains a stigma of going to the GP with this sort of problem, but men are often surprised by how helpful and caring GPs are. My advice to any woman with a loved one who suspects he may have testicular cancer is: get him kicking and screaming to his GP!"
James' doctor referred him to a specialist, but he still wasn't worried, convinced that it was another benign cyst: "about a week after the appointment with the specialist I got a letter saying I should go back to see him. I just thought it was a normal part of the process, but the specialist sat me down and said: 'I'm sorry, James, you have cancer. We'll get you in for an operation in the next few days and remove it.'"
Sue says: "The initial diagnosis of cancer and the idea of having to have chemotherapy is always difficult, especially when a man sometimes presents with no symptoms. Those who have symptoms want to get on with treatment and the challenges catch up after."
Diagnosis
While testicular cancer is more common in men under 40, it can strike at any age. Steve Watkins was 44 when he discovered he had testicular cancer. "a mate of mine lost a testicle to cancer in 2007, which meant us boys were a bit more aware of the risks than your average bloke. so I was already doing regular checks when I discovered the swelling."
As shocking as the diagnosis can be, James found telling his family about his diagnosis was the hardest part of it. "I felt stunned, crushed, scared. I'd gone to the appointment on my own, but I remember phoning my sister and her breaking down over the phone, her crying and then me crying. Then I had to face phoning my mum, which was terrible. It's always worse for the people around you. Their fear and distress are almost harder to handle."
James' mum, Barbara, remembers that phone call well. "It was an enormous shock. I knew he'd had benign cysts previously, but you don't expect to hear your son tell you he has cancer. It was like someone took the wind out of me, like being hit right in the middle. I felt very sick and shaky, but I knew it was nothing compared to what James must be going through."
Facing fears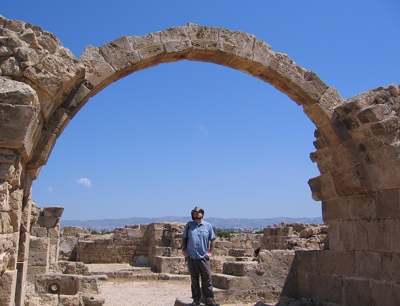 When it comes to handling the emotional side of the disease, different things work for different people. For Barbara, it was important to find a practical way to help James and show him that he wasn't alone.
Barbara says: "One thing I did for him was go to the house where he lived and clean it from top to bottom. he was living with a couple of lads at the time and they weren't exactly pristine. I was terrified he would catch an infection. It was important to me that he had somewhere clean to come back to."
Through scrubbing and vacuuming, Barbara managed to gain some peace of mind for herself, a more pleasant living environment for her son, and showed James she was thinking of him without embarrassing or crowding him – quite an achievement!
While Barbara's fear manifested itself as a concern about hygiene, many men, including James, worry about how the disease and treatment will affect their ability to have children. Sue is reassuring about this: "around 80 per cent of men regain their fertility after chemotherapy," she says. "however, because we don't establish a man's fertility when they are well (before testicular cancer) this figure could be much higher."
Finding what works for you
For many, the greatest fear is that the cancer will come back, or worse, spread to other parts of the body, but Steve is living testament to the fact that even if this happens it doesn't mean the worst. "My annual scan after the operation was not good. The cancer had come back and I was one of the 20 per cent of people who need chemo after the operation. so I began three months of chemotherapy starting in May 2009."
Before beginning his treatment, Steve chose to rely solely on advice from his medical team, and then hefound a number of resources to help him through the emotional aftermath. "I found www.checkemlads.com just before my fourth course of chemo, then in november 2009 I read the books of Bob Champion and Lance armstrong and One Lump or Two? by Darren Couchman. These all helped me to realise we all went on the same journey."
Barbara found that talking to people with first- hand experience of the disease can be reassuring. "Our neighbour had testicular cancer, but later in life. he'd been very ill with it, much worse than James because his cancer had spread, but he'd got better despite this. he kept reminding me that for James' age group, which is much more likely to get it, the chances were really good."
Sue agrees that talking can be beneficial. "Men do, although they don't always want to admit it, like talking to other patients about their experiences, especially confirming the 'I felt that, I had that' and so on. Knowing timelines and procedures can give a sense of control, however small."
Give something back
Jules Stanbridge is communications manager at the charity above & Beyond and works with CaRe, which aims to raise money to refurbish Bristol haematology and Oncology Centre (BhOC).
She says that many of the testicular cancer survivors she's spoken to have sought a way to give something back.
"Every day we see an amazing generosity of spirit in people who have recovered and go on to fundraise, to talk about their experience and highlight the need for men not to be embarrassed about going to their doctors."
Steve is a member of It's In The Bag, a group headed by Sue Brand at Bristol haematology and Oncology Centre. The group works hard to raise funds and awareness though events such as an annual Testicular Ball. "Our last one was in Bristol in June, and we hope to hold next year's in Bath. so far we've raised over £21,000." Other relevant charities include everyman and Orchid.
Strong support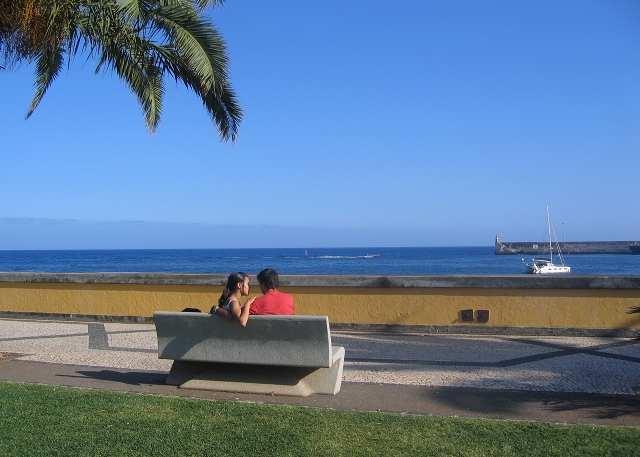 When it comes right down to it, simply being there for your loved one makes all the difference. Jules says: "I think the key thing for the men I spoke to was the support of their family and friends through what is often a very frightening time. all said it was this that pulled them through. They also mentioned the amazing staff at the BhOC who provided lots of support, information and humour.
"I believe that with any health issues it's important to remain positive, and humour definitely helps to make it less scary."
Sue also has some sound advice for any woman whose partner is diagnosed with testicular cancer. "Be yourself, be there and be strong. The emotional roller coaster can cause rifts in relationships that do pass with time. Don't be surprised if he tries to conquer it alone and doesn't see the help you're giving."
Steve and his wife found the stress of the illness put their relationship under serious strain and Steve says it's important to be aware of the emotional challenges you're going to face: "It's going to be tough on everyone."
Sue Brand is keen to share the positive statistics. "More than 95 per cent of men make a full recovery. Testicular cancer is one of the most curable cancers, but it affects men often at the beginning of their adult life. For some their lives will never be the same again – however some men say that is a good thing!"
Follow-up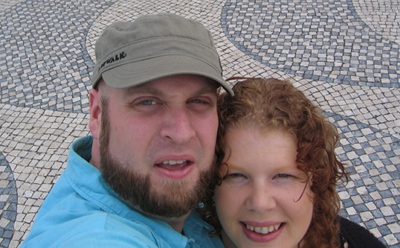 For the first couple of years after his operation, James had chest X-rays and blood tests every three months. As these came back clear, his appointments were dropped to every six months, until, almost five years to the day since his operation, James was told there was no need for him to come back as there was no sign the cancer would ever return. That was March 2007, just a couple of months before we got married, and the timing couldn't have been better. We knew we could look forward to a long, healthy life together.
I wasn't with James when he had testicular cancer, but I noticed the changes in him afterward, particularly in the way he viewed the world. he'd lost his sense of being invincible, but through facing his biggest fear he also gained an inner strength.
Three years into our marriage, the future's looking good, and in a weird way part of that is thanks to testicular cancer.
Useful websites
www.itsinthebag.uhbristol.nhs.uk