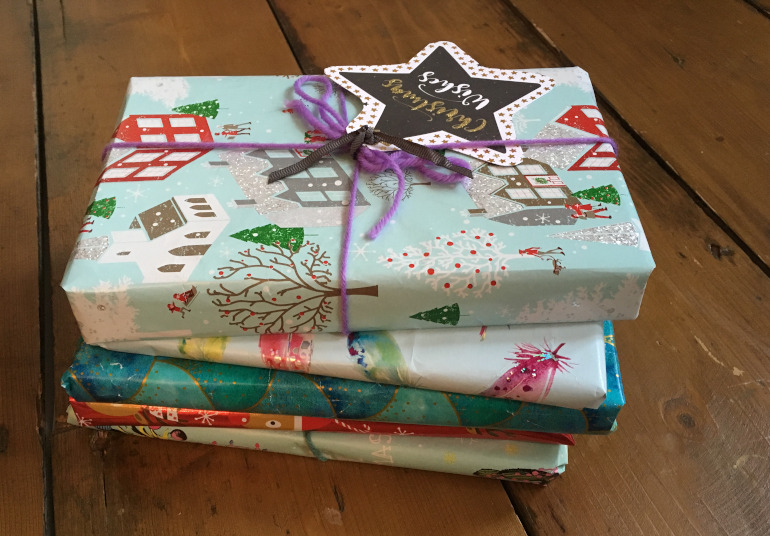 I've been reading and rereading books from numerous independent presses recently. Here's my pick of the titles I believe warrant a place on your festive wishlist.
Written in a style that verges on stream of consciousness, this dream book follows protagonist Nia around her home down fringed by sand dunes, underground and through her memories. With no speech marks in place, it's occasionally uncertain what is spoken and what's thought, while some conversations drop all attempts at signposting who speaking. It's akin to eavesdropping in a place where voices are murmurs blanketed by a sea breeze – curiously soothing. Minhinnick is probably best known for his poetry, and his innate lyricism glows throughout. "Dad down on his knees pulling away the ivy. The ivy leaving scars, that's how close it clung. I can still see the nettle blisters on the backs of his hands. All these white bumps. Like the ivy scars on the stone." There is threat here, at times, but the painterly scenes make this a far gentler read than the hint of plot supposes. Ideal for early mornings in bed while the central heating clanks into life.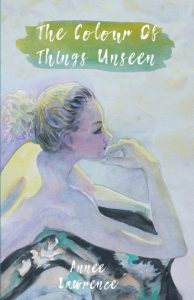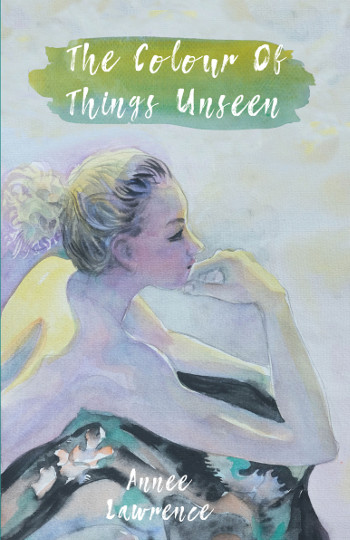 The Colour of Things Unseen by Annee Lawrence
Published by Aurora Metro Books
An unerring respect for the spaces required for cultural differences underlines Annee Lawrence's novel. From Java to Sydney, she paints a young artist's blossoming understanding of the world as he travels from his rural village to art college in Australia. Yet, the real journey is far more internal, as Adi grasps at his own expectations, particularly with regards to women, and learns that there's more than one route to follow for a relationship to thrive.
Adi is a character who is difficult to know, as Lawrence keeps him at arms' length. His emotions always take on an abstract sense that not only reflects his own artwork, but illustrates how he feels as he navigates Australian values, so at odds with the ones he has grown up with.
Lawrence's descriptions of Adi's painting process, as well as of the locations in Java and Australia, make this an evocative novel that will inspire the urge to travel and discover the richness of cultural diversity for yourself.
Read Annee Lawrence's guest post for SkyLightRain on how writing connects us across cultures and borders.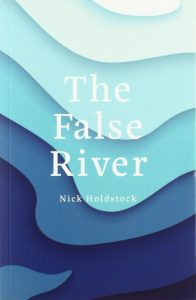 The False River by Nick Holdstock
"It had ben a year of four funerals and a poisoned cat," writes Nick Holdstock in his story 'New Traffic Patterns May Emerge'. "His flat had been burgled; his car stolen; he'd been punched in face by a stranger. His perfect girlfriend Rachel had tried to stab him, then broken up with him by text."
Don't you want to read on?
This story trembles with the narratives that ripple beyond its confines, sometimes overtly with lines such as "Fifty years later, as he walks through an airport, one of the huge lights will drop from the ceiling and miss him by only a foot." Holdstock has harnessed the omniscient viewpoint with an enviable aplomb, walking a tightrope between characters that keeps your focus taut. It's a skill evident throughout his debut collection.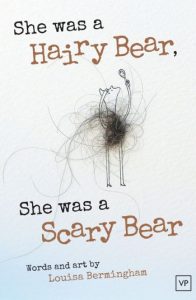 She Was A Hairy Bear, She Was A Scary Bear by Louisa Bermingham
For something entirely different, Valley Press' most experimental title to date should tick a few boxes. Not quite poetry, and not quite prose, the story of a fuzzy, passionate bear succeeds in covering issues around depression, self-doubt and the power of embracing our inner bear. Every page features author and artist Louisa Bermingham's quirky mixed media artwork, with line drawings and paintings brought to life with bundles of her own hair trimmings, not to mention elastic bands and other household scraps.
Don't let the hair put you off! Our Hairy Scary Bear is a fierce, vulnerable and entirely lovable heroine who will remind you that it's healthy to have the occasional emotional outburst, but that you might do better to fight fire with water in tricky situations. Plus it's beautifully printed, so there's no risk at all of bear hair ending up in your tea.
Without a doubt, this is my favourite book of 2019, if not the decade. Just thinking about it, my head fills with its colours and textures.
Described as a small novel in small forms, this book is far larger than the sum of its parts. I know people who devoured it in a single indulgent sitting, but for me it was so quenching that I drip-fed it to myself – page after page, moment by moment. It offered me a place to return to for peace, quietude and stillness, and now that I've read it from cover to cover, I know I'll return again.
Delivered in a series of flashes, served up with plenty of space to hold the words and ideas safe, this is a book of contemplative joy.
Author Michelle Elvy has somehow conjured a multi-sensory experience through her writing, and, even more powerfully, compressed sensations onto the page that will eke into your everyday life.
Weaving in dreamscapes with glimpses into a long life, set against geography and literary musings in the form of notes on books that have captured Zettie's attention, the everrumble is a glorious odyssey of one woman's exploration of connectivity.