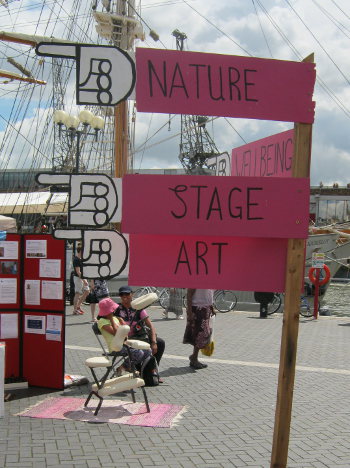 This coming weekend one of my favourite summer events rears its beautiful tousled head – Bristol Harbour Festival.
And yes, there will be boats of all varieties, but there will also be music, dance performances, an area of green leafy eco-friendliness, and circus acts to watch or participate in (including a chance to discover what slacklining is), plus the occasional eruption of juggling, tango or aerial gymnastics.
There will also be plenty of shows that defy tidy classification, such as last year's splendid Trolleys (featuring actual shopping trolleys by the marvellous C-12 Dance Theatre, not to mention a broad array of imaginative oddities.
Tempting stalls of food and marvellous treasures will line the parks and harbourside, and stages will resonate with music from folk-rock to techno-bhangra, samba to English gospel. Oh, and there'll even be a floating cinema. Now we just some sunshine!
Bristol Harbour Festival takes over central Bristol from 17-19 July and is joyfully free 😉