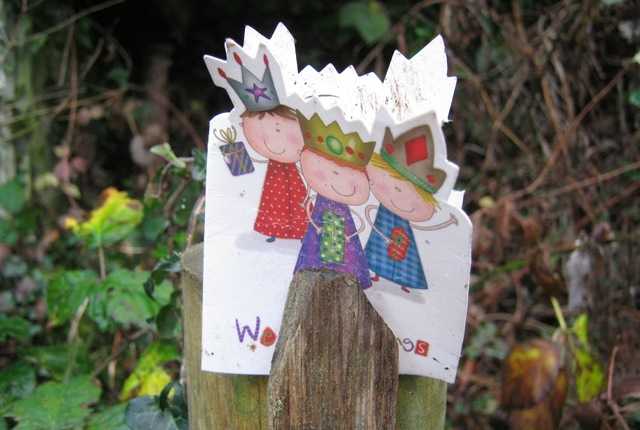 With exactly a week until Christmas day, it seems only right that this week's #writingprompt should be noel-ish in tone!
Yesterday I was meandering through the wilds of Arnos Vale Cememtery when I came across this wee card propped up on a fence. And it got me to wondering…
Was it dropped by some child, or placed here intentionally? And if the latter, then who can it possibly be for? If you go with the latter, the possibilities are endless – I'm thinking along the lines of ghost, imaginary friend or tree spirit.
Allow your imagination sprint away and let me know what you come up with!
If this idea prompts you to write something, I'd love to know. Just send an email to Judy(at)socket creative.com. You could end up published on SkyLightRain.com!