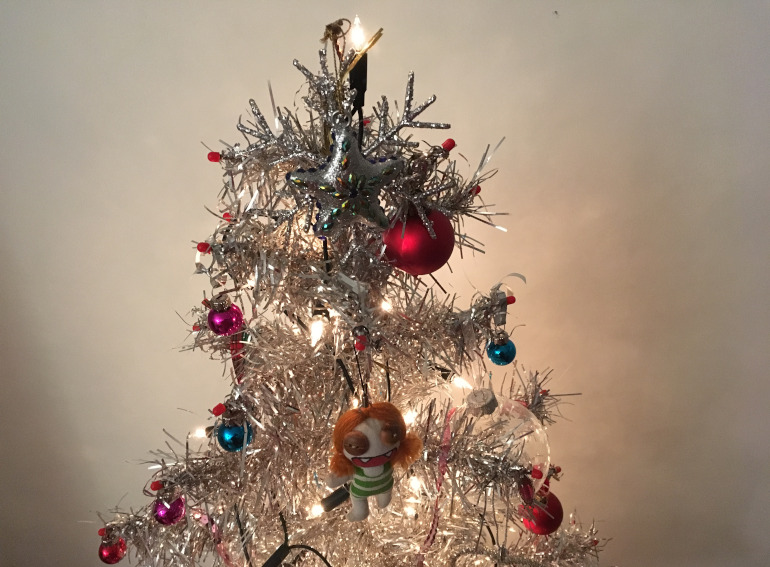 Merry Christmas! As you may recall, this splendid sparkling beauty is on loan from my mum and is an original, possibly extremely flammable, 1960s tinsel tree. The zombie decoration is a more modern addition.
Christmas is a time when childhood memories take particularly prominence. In honour of this, think back and either use one of your own early memories of the festivities, or an anecdote from a parent or grandparent, to weave a seasonal story.
Wishing you a peaceful, joyful Christmas, however you choose to spend it.
If you write or create something prompted by this, please send an email to judydarley(at)iCloud.com to let me know. With your permission, I'll publish it on SkyLightRain.com.