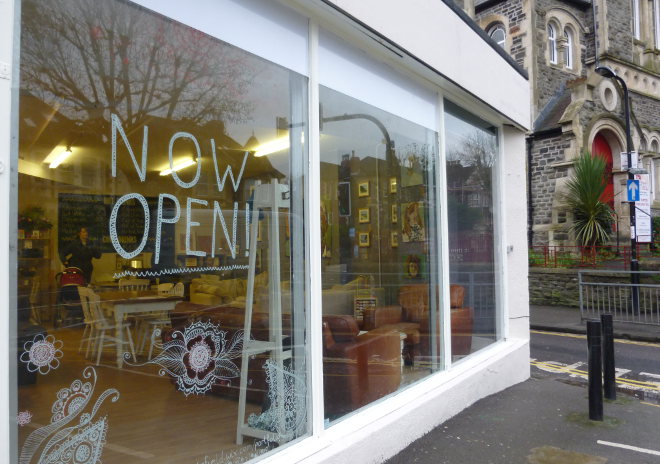 I always admire entrepreneurship. If the entrepreneur in question is combining several things I love in the form of a single business in my neighbourhood, all the more so. Emily Sinclair is the woman behind Craftisan, a craft and coffee shop holding regular making workshops and offering a chance for local artists to showcase their work. Love love love love!
Taking up the sweeping, light-filled site of a former carpet shop on the Wells Road, the new emporium has been open and buzzing every time I've walked past since launching to the public on Wednesday 11th November – it's difficult to fathom just how recently that was.
Craftisan is swiftly becoming a 'must-drop-by' part of the local scenery, not just because of its wares, which are enticing and plentiful, but due to just what a lovely space it is to enter and spend time in. Emily and her friend and colleague Kate Field (who currently has art on show there) are warm and welcoming, and never seem stressed, no matter how hectic things become.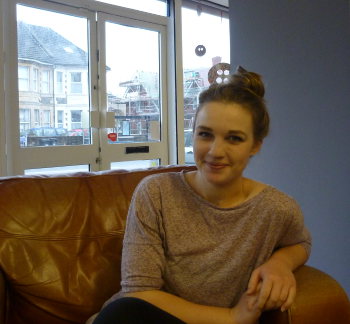 I met up with Emily six days after Craftisan opened. "People are coming in and enjoying it!" she exclaims when I ask how things are going. "They come in because they're curious, wander around then stay for a coffee."
Emily herself has had a love of making things since childhood, and says she hopes the shop will allow her to spread this passion for creating just for the enjoyment of it.
Social media has played a big part in the early success of Craftisan, not only through boosting intrigue in the weeks running up to the launch, but as a crucial tool in market research beforehand. "I spent a lot of time posting questions on local websites, asking questions about the kind of art people like, the workshops they'd try, and what they look for in the way of art materials."
She received more than 200 replies, which helped to shape the business as it exists today.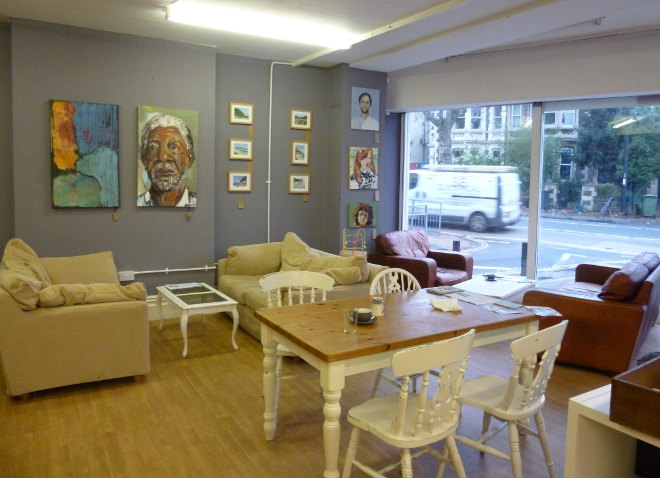 For Emily, Craftisan represents the kind of shop she's wanted to see in the local area for a long time. Unexpectedly, the coffee and cakes were an afterthought, added in when she realised just how much space she had to play with. Now, she says, she couldn't imagine the business without it. "The combination of a café and a craft shop ties together really well. I want people to come here and be able to relax, and having sofas, armchairs and hot drinks really helps with that."
More than that, it means that the artwork showcased primarily in the café area gets a really good look at by anyone taking their time over a cuppa. Since announcing the decision to feature local artists for two month periods, Emily has been inundated with images of paintings, illustrations, artisan jewellery and the like. "There's so much talent in Bristol!" she comments.
Including Kate, who doubles up as Emily's friend, barista, emotional support, and general hard worker, three artists have their work having on the walls, with other makers having their work stocked in the form of greetings cards and handmade treasures including some particularly tempting crackers.
Visitors to the shop can explore their own creativity with workshops ranging from Needlefelting with Lizzie Pearce and drop in sessions on everything from crocheting snowflakes to decopatching stars – ideal in the run up to Christmas.
It's important to Emily that cakes and coffee are locally sourced too, with the latter supplied by Bristol-based independent roastery Wogan Coffee. All in all, Craftisan looks set to be a really positive, creatively-inspiring addition to the neighbourhood that will leave a very good taste in your mouth.
"I feel really lucky to have grown up in this area and now have my shop in this beautiful space," says Emily. "On the first day, I stood behind the counter and thought, we've done it, we're here!"
Emily, we feel lucky to have you! May Craftisan thrive and offer up many happy crafty opportunities in the months and years to come.
Craftisan is located at 186 Wells Road, Bristol, BS4 2AL. Find out more about what's happening there at www.craftisan-shop.co.uk and www.facebook.com/craftisanshop/.