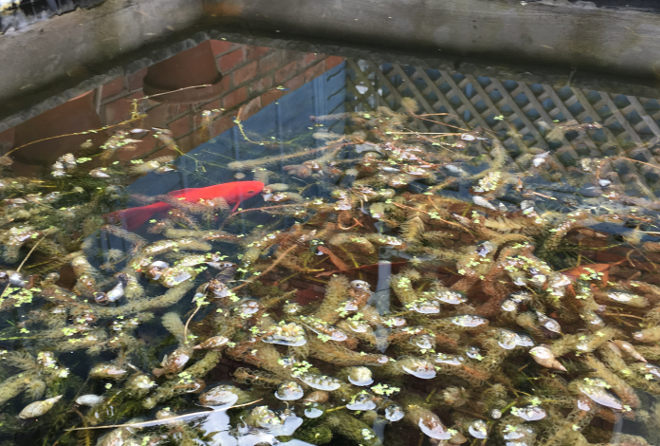 Yesterday I received the news that a short story I submitted to an online publication in May has been accepted. And today they notified me that it's been published!
Just shows it's worth being patient! I'm excited because it's a creepy/ridiculous work of fiction (honest!) that stars our resident goldfish Reggie. Apologies to our neighbour's cat who cameos, but doesn't fare so well. Click on the link below to read it in full. They even used the photo of Reggie, with a slightly sinister filter…
If you're having a vague sense of deja vu, it may be because I posted a writing prompt about Reggie some months ago. I followed my own advice and wrote a piece inspired by our unexpected lodger, with a rather twisted ending. Perfect for Halloween week!