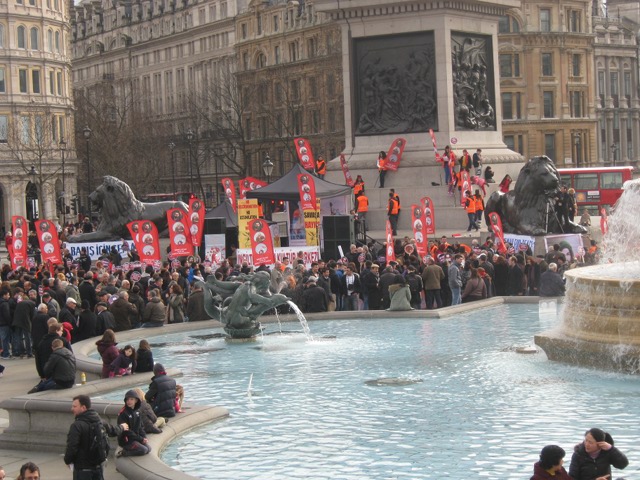 Here's an idea – use any hectic scene (I took this photo in London when I walked into Trafalgar Square and discovered a protest underway), as your starting point, and distill it down to the length of a haiku.
A haiku is just three lines long: five syllables, seven syllables then five. It's a wonderful way of to challenge yourself and ensure your writing gets right to the point. I think you'll find that it can really enhance the power of your words.
I believe a haiku makes you draw back, then hone in.
If you write something prompted by this image and idea, I'd love to know. Just send an email to Judy(at)socket creative.com. You could end up published on SkyLightRain.com!