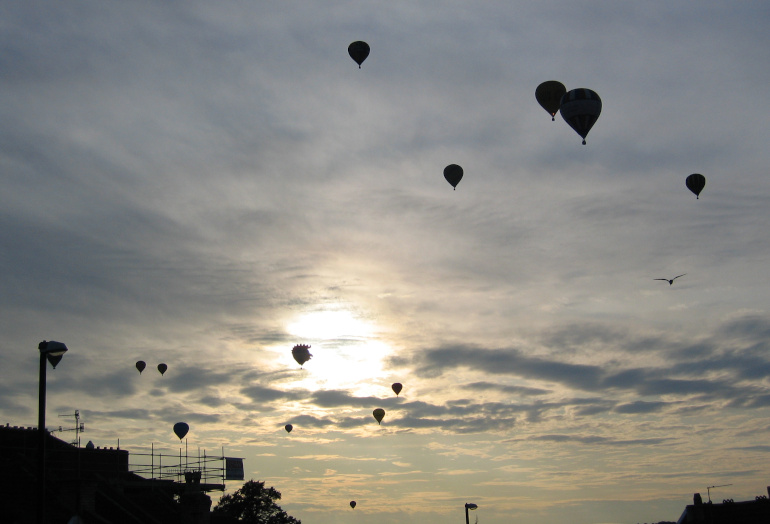 A magical event will soon resonate through Bristol's skies, as hot air balloons will debut an especially commissioned musical composition.
The Sky Orchestra experimental artwork from artist Luke Jerram (who previously brought us boats in woodlands, a waterslide on Park Street, as well as the moon and the sun), and BAFTA-winning composer Dan Jones is due to take place on an unnamed day, partly due to unpredictable weather conditions and partly to embrace the joy of surprise.
Imagine waking to an extraordinary unexpected air-borne art form. What impact could it have? Or, more darkly, what might it distract us from?
If you write or create something prompted by this, please send an email to judydarley (at) iCloud.com to let me know. With your permission, I may publish it on SkyLightRain.com.