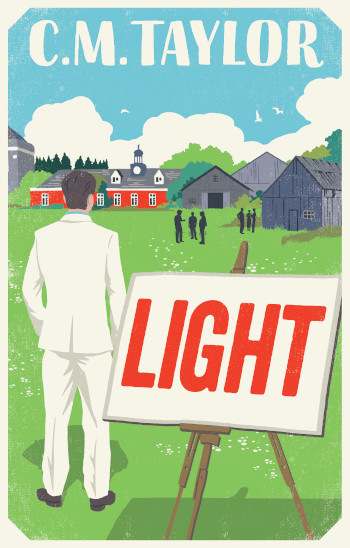 For a story bookended by deaths, Light by CM Taylor is for the most part a refreshingly cheerful affair.
Set in the 1990s against a backdrop of rural England a train ride from London, e-millionaires and enfant terribles of British art, Light  could have easily been titled Chiaroscuro, because it brims with as much darkness as light.
The core thread running through the novella is the friendship between narrator Ben and Will, formed in childhood, set aside for ten years and rediscovered when Will hires Ben as a gardener and odd-job man. A variety of stage-worthy characters jostle beneath Ben's gaze, most notably Will's ruthless wife Jessica and son Archie (named for a dead stranger), Sue, who has made a fortune from e-commerce, artist Maggie, and her boyfriend, the mostly silent Pavel.
Ben himself is rarely named – a choice that serves to emphasise how adrift he is as the novella unfolds. He's a habitual witness impelled by people around him to take an active role.
"I was a grown up," he observes early on. "I thought I was going to make it."