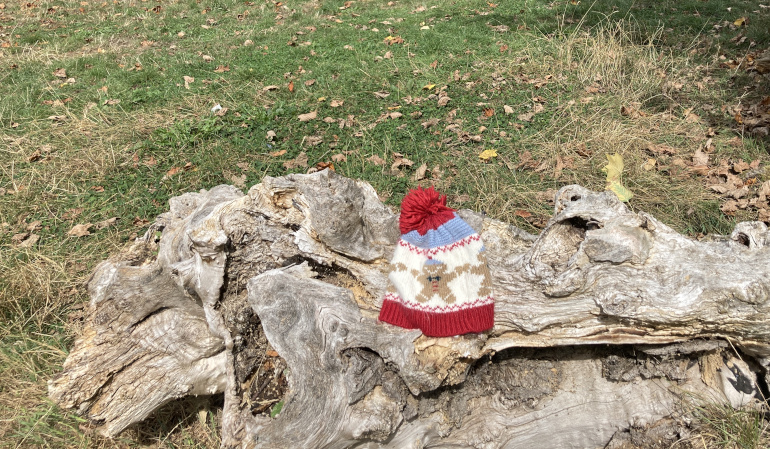 On a sunny August day as I strolled in shorts and vest, I saw this winter's hat propped on a fallen tree in the park.
It boggled my imagination. Who was so cold in our heatwave that they walked out wearing a woolly hat? I've heard of snow in July, but this seems extreme!
With our weather patterns growing more erratic, might we need to start carrying not only umbrellas and sunglasses on every outing, but also thermals and ski-boots?
Was it someone's equivalent of a beloved blanky?
Or is this festive bobble-hat dropped by someone missing a place where Christmas lasts all year?
Let your imagination run free!
If you write or create something inspired by water, please send an email to judydarley (at) icloud.com to let me know. With your permission, I might publish it on SkyLightRain.com.