Little over a month ago, my hub and I travelled to Porto for a long weekend away. We had no idea how extreme the global coronavirus pandemic was about to become, or that by this time we'd be growing accustomed to life in lockdown.
I considered waiting until this is over to publish my experiences of Porto, but believe a little armchair travel is more important now than ever.
Each Tuesday over the coming weeks I'll post a new travel guide to Portugal's second city, one of my favourite places in the world, focusing on a different sense. Last week I guided you through Porto via the sense of smell.
This week I'll show you around via the sense of taste.
Taste – the port houses
Porto is famed for its port houses, and the rich, sweet fortified wine you might pull out on winter evenings is actually named after the city. To reach it, you can amble down the alleyways from Porto Cathedral to the Ribeira district. The river is crossed by six bridges, the most famous and photographed of which is Dom Luis I Bridge, built in 1886 and designed (you might have guessed this from its familiar structure) by a student of Gustave Eiffel.
The lower level of this one (the road-traffic and pedestrian level) is the one you want, Stroll across to Vila Nova de Gaia, pausing to admire views over the water and the cable cars swooping over Vila Nova de Gaia.
Founded António Alves Cálem in 1859, Porto Cálem (Avenida de Diogo Leite, 344, Vila Nova de Gaia) exported across the Atlantic to Brazil rather than the UK like everyone else. It clearly paid off – within a few years, the business had its own fleet of ships. Today Cálem,along with Kopke, Burmester and Barros, is part of the Sogevinus group, and boasts an interactive museum and atmospheric tours culminating at the tasting room.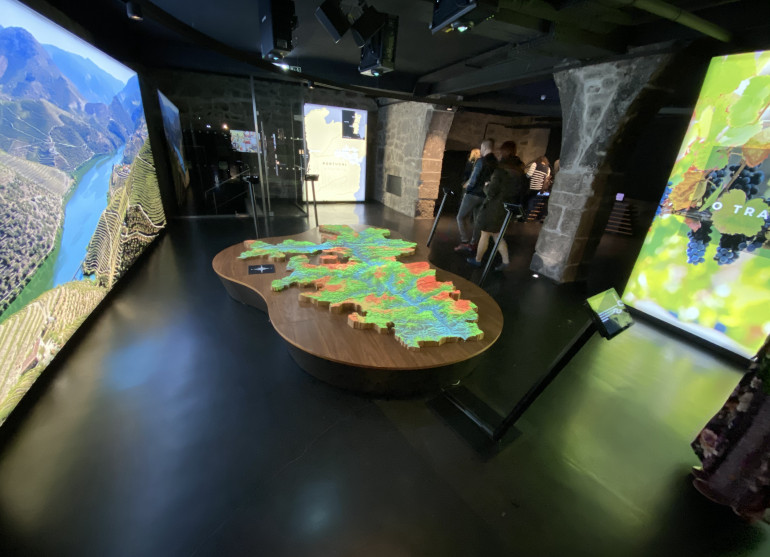 The museum is a fun starting point, with information on the Douro region where wines are produced before being brought to Gaia to further deepen their flavours with time and patience. My favourite part of the exhibition was a table of smells, where you could take a sniff, try to identify the smell, and then reveal your accuracy by pulling out a drawer. Hazelnut, it appears, has a more recognisable and pleasing aroma than chocolate, which is unexpectedly bitter in scent.
There's also a chance to watch a curiously relaxing film of skilled artisans crafting a gigantic oak and stainless steel port barrel.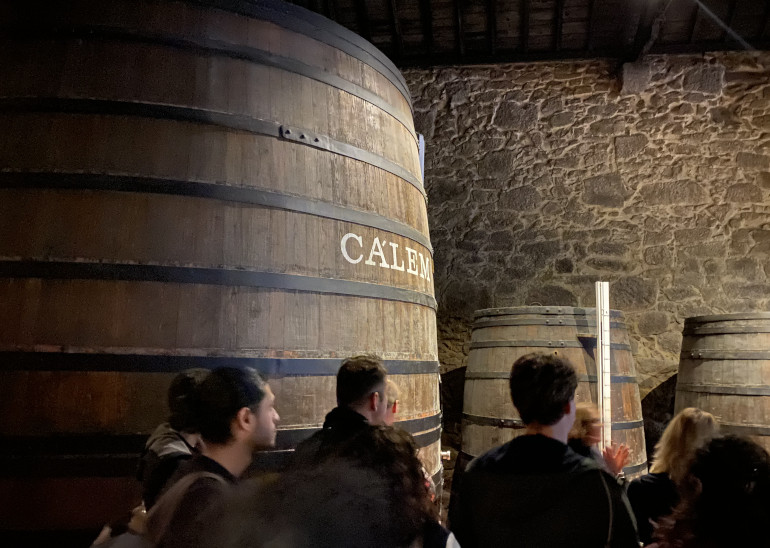 The informative tour includes in eerie insight into flooding in the Gaia district, with water heights on marked on a gigantic barrel.
But the highlight, of course, is the tasting, where you can sip the silken white, tawny, ruby and even rosé port, with flavours encompassing plums, sultanas and hints of honey.
Time your visit with care, and you might emerge into the riverside's glimmering dusk with the sweetness of port still on your tongue.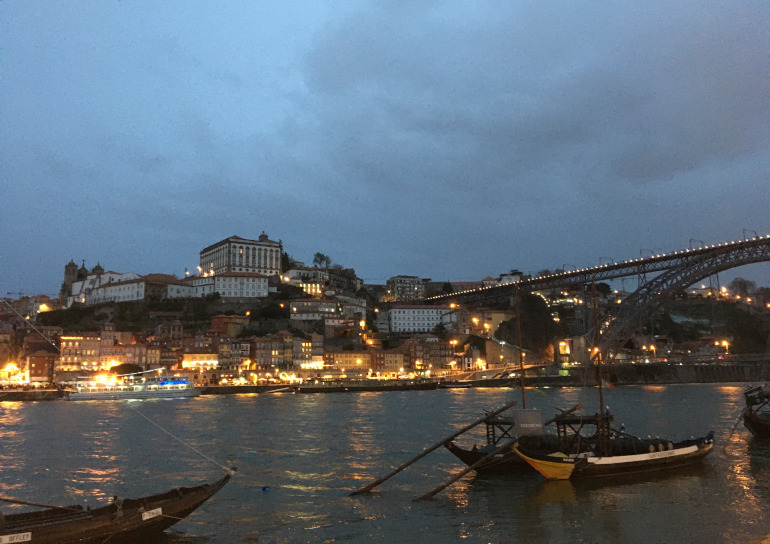 Explore Porto's sensory offerings
Porto in five senses – smell
Porto in five senses – sight
Porto in five senses – hearing
Porto in five senses – touch