In February 2020, my hub and I spent a long weekend in Porto, little knowing that the coronavirus pandemic was about confine us for the most part to our own homes.
In this time, I believe it's vital to recall the beautiful, wide and varied world that exists beyond our immediate locality, and with this in mind I've been sharing a five-part travel guide to Portugal's second largest city.
Each Tuesday in lockdown I've posted a new travel guide to Porto focusing on a different sense, beginning with the most evocative – the sense of smell. Last week was all about the sounds that knit this city together.
Today I'll guide you through this characterful town via the sense of touch.
Touch – the city walls
Porto is famed of its tiled edifices, one of the finest examples of which is the foyer of São Bento Railway Station (Praça de Almeida Garrett, 4000-069 Porto, Portugal).
I couldn't help reaching out to run my fingers over the city's ancient walls. This was before touching became a risk-seeker's adrenalin sport, don't forget. The moist atmosphere, which is part of the reason why so many buildings are tiled way and beyond our own bathroom tiling at home, ensures that any uncovered stones tend to sport lichen or lovely moss.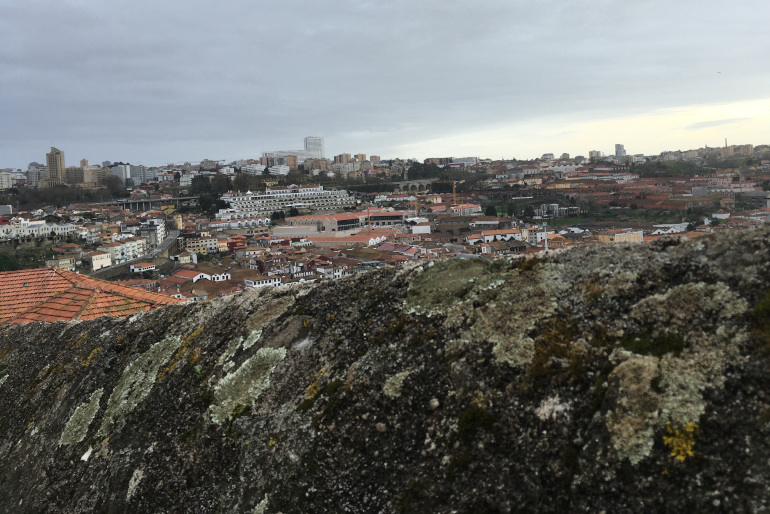 Stepping inside buildings such as Chocolateria Ecuador (Rua de Sá da Bandeira 637, 4000-437 Porto, Portugal) reveals the textural riches within, as well, in this case, the scent and flavour sensations.
Plus, quite a few shops we visited have their own shop cat mewing out for a consensual stroke.
Explore Porto's other sensory offerings
Porto in five senses – smell
Porto in five senses – taste
Porto in five senses – sight
Porto in five senses – hearing