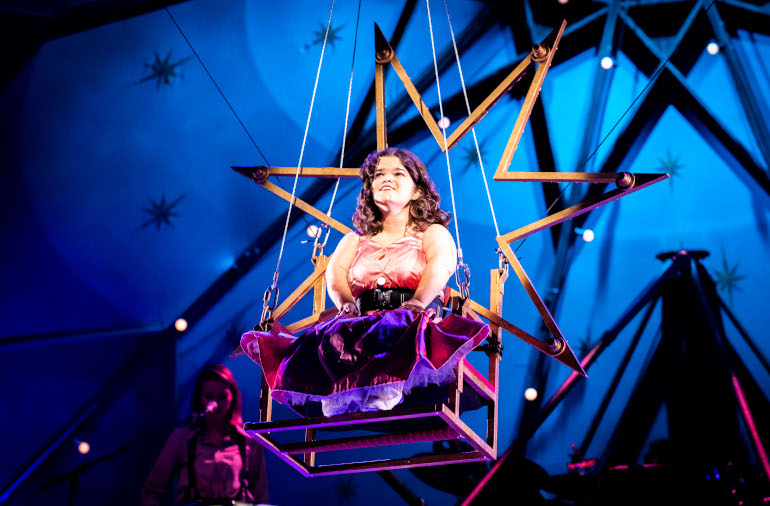 With a cast of phenomenal actors and circus performers, Waldo's Circus of Magic and Terror is a show that teems with energy, friendship, treachery and wonder. Written by Hattie Naylor and Jamie Beddard, and created by Extraordinary Bodies with Bristol Old Vic and Theatre Royal Plymouth, it tells the tale of a time when being different could cost you your life. Set in 1933, Germany, as the Third Reich are beginning to eradicate anyone they don't like the look of, Waldo's travelling circus offers a refuge to outcasts, while the whole ensemble face great dangers themselves.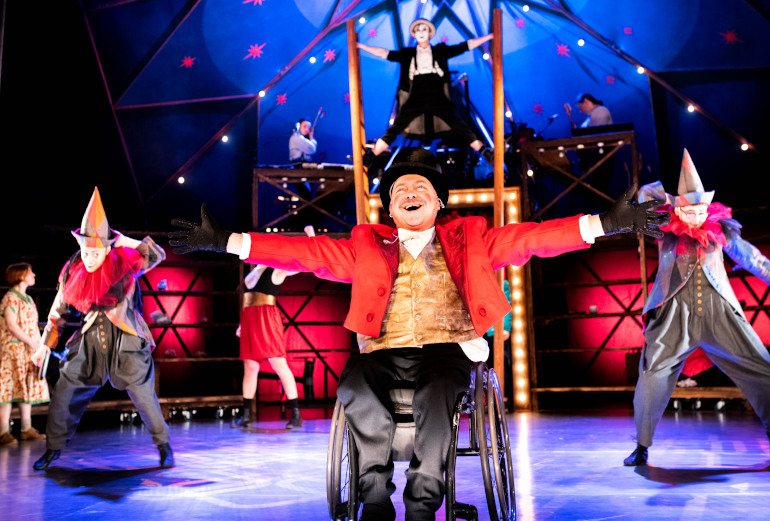 We open on a scene at the end of a performance, gaining a visual teaser of the talents on stage, from aerialists to jugglers. Hijinks with ladders, bowler hats and trapezes enthral, and audience member and would-be chemist Gerhard (Lawrence Swaddle) has his life changed forever when he braves the tightrope and is invited to join.
Garry Robson as Waldo the Ringmaster is a brilliantly complex character, hard on his performers and even harder on his own son Peter (Tilly Lee-Kronnick), with terrible consequences. Mirabelle Gremaud's fortune teller/acrobat Queenie can see the darkness that's coming, while in her other key role as Margot, she's eager to embrace all that the Nazis stand for.
Despite the circus tricks, this is very much a show for ages 12 and up.
Like all good circus, and theatre, humour runs alongside pathos, Raphaella Julien and Brooklyn Melvin provide poignant and comic edge as signing clowns Mish and Mosh.
The signing is elegantly dance-like, and show interpreter Max Marchewicz is another delight – observing, signing and occasionally interacting with the rest of the cast when we least expect it.
As the star of the circus, Krista (Abbie Purvis) wins our hearts, and Gerhard's, often delivering hard truths in the form of song. Love stories erupt and falter throughout, as the characters scrutinise their own and each other's prejudices.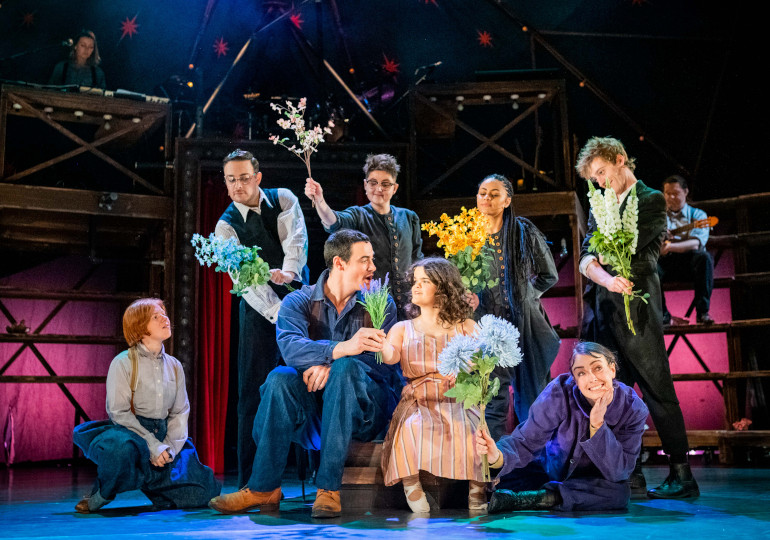 One of the most moving scenes shows an argument between Abbie and Gerhard in which he admits he believes his life may be worth more than that of Dora (JoAnne Haines), following which Dora clowns around gracefully trying to make the despondent, self-doubting Gerhard smile.
Circus skills add to the emotional heft. aerial work by Jonny Leitch (Renee) and Tilly Lee-Kronnick is a particular marvel, defying gravity while subtly demonstrating their characters' deep affection for one another.
By the end, many of the characters have gained fresh understanding of each other's perspectives, and we, as an audience have too.
Aside from all that, however, this is very much an homage to the joy and sparkle of performance, and the far-reaching strength of empathy and courage.
Photos by Paul Blakemore.
Waldo's Circus is on at Bristol Old Vic until 1st April before going on tour.
All performances are Chilled*, Signed, Captioned and Audio Described.
Find details and buy tickets here.
20 – 22 April  The Lowry Salford Quays
26 – 29 April  Theatre Royal Plymouth
4 – 6 May  MAST Mayflower Studios Southampton
20 May  Lighthouse Poole
7 June  Brighton Dome
Have you watched, seen or read anything interesting? I'd love to know. I'm always happy to receive reviews of books, art, theatre and film. To submit or suggest a review, please send an email to judydarley (at) iCloud.com.