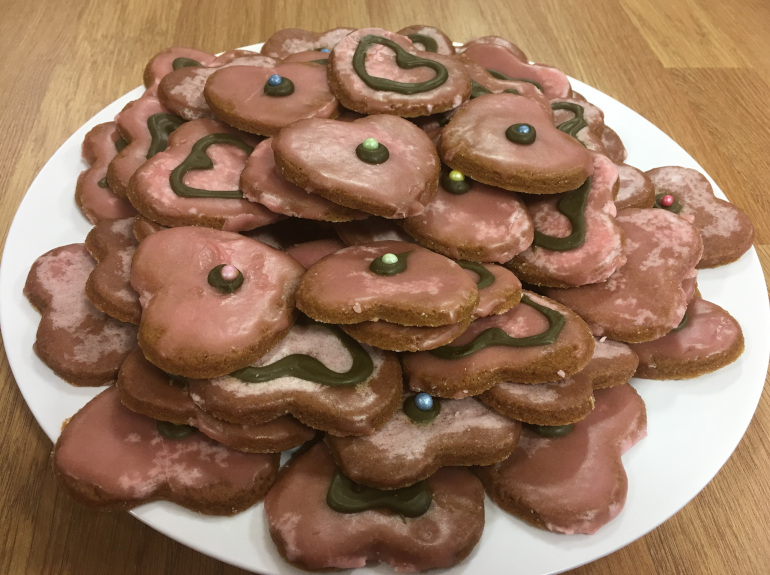 In just two days it will be Valentine's Day. Use this picture of a plate of heart-shaped cookies as your starting point and imagine who baked them. Who is the recipient?
Is this a romantic gift, a desperate or courageous declaration of love, an act of revenge, or something far more frightening?
If you write or create something prompted by this, please send an email to judydarley(at)iCloud.com to let me know. With your permission, I may publish it on SkyLightRain.com.