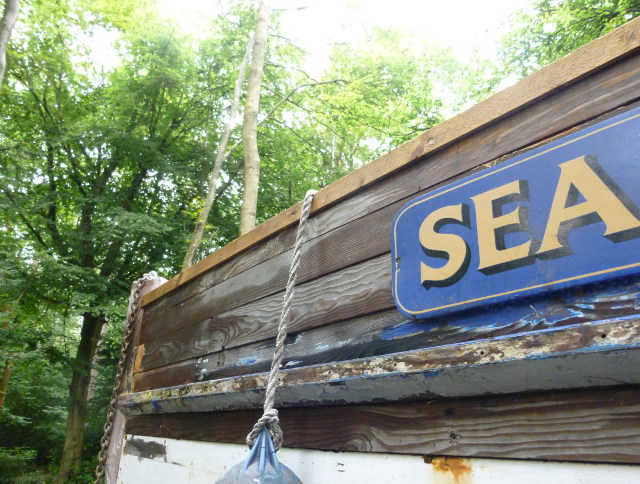 There are only a few days left before Luke Jerram's Withdrawn installation disembarks from Leigh Woods and sets sail for its next, possibly, ultimate, destination.
I finally got a chance to visit last Sunday, and really wasn't sure what to expect. A fleet of unseaworthy vessels arranged in a woodland – part of me couldn't help but ask why. The boats have formed the setting for a variety of cultural performances throughout the summer, as well as asking grand ecological questions – but beyond that, what is the emotional impact of this artwork?
I love trees, and I love boats, so an afternoon tramping through to a leafy land-docked harbour was irresistible. Any when we arrive and glimpsed Grey Gull through the foliage, something deep inside me leapt for joy.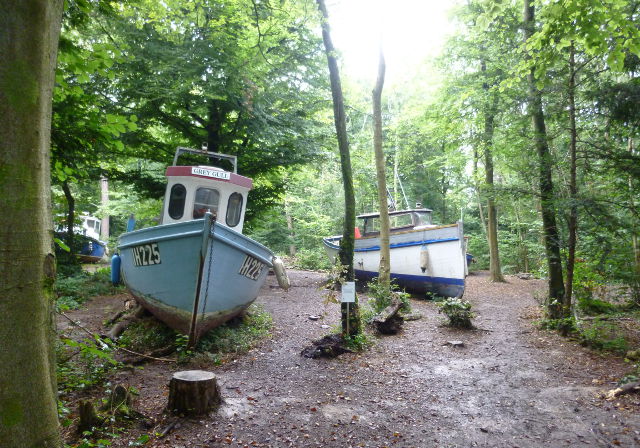 Because, in a curious way, it made perfect sense. Not only in the sensible sense that these seafaring craft are made primarily from wood, so to return them to a woodland offers a delightful symmetry to it, but because the boats themselves look perfectly at home.
Being a Sunday, the woods were awash with family, mainly in wellies and bright waterproofs, and it led me to wonder if part of the reason this works so beautifully is because it harks back to the Swallows and Amazons adventure games of childhood, when any fallen tree trunk could become a pirate ship, mountainside or palace in an instant.
The installation is both absorbing and unexpectedly transportive. Joanne Marie has a cockpit where a pair of tortoiseshell spectacles rests, and a lobster pot lolls on the stern. Stand close to Gloria Jean and you'll catch an enticing whiff of saltwater.
More than that, though, is the way nature has quietly been taking hold. The peeling paint has inevitably peeled further, moss is quietly springing up, and thick cobwebs are appearing in interiors we ourselves can't enter. Oak leaves gather where once seaweed might have strewn.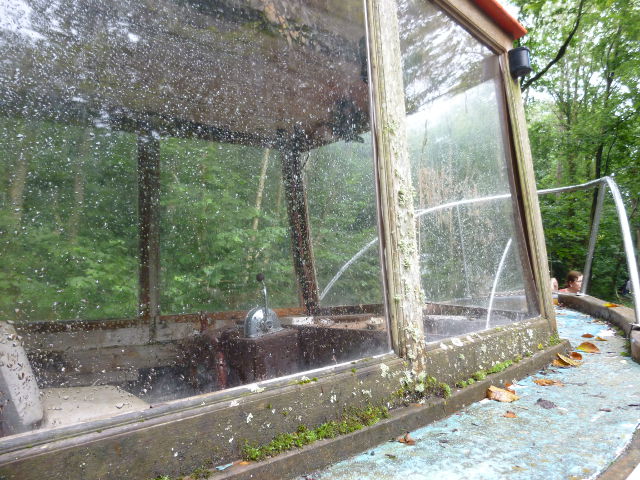 And I'm fairly certain that when all the humans leave for the day, the badgers, squirrels and other Leigh Woods' residents come out to play.
Luke Jerram's Withdrawn installation will be in Leigh Woods until 6th September 2015.