Renowned literary translator Anthea Bell shares her secrets for making a successful of a career as a translator.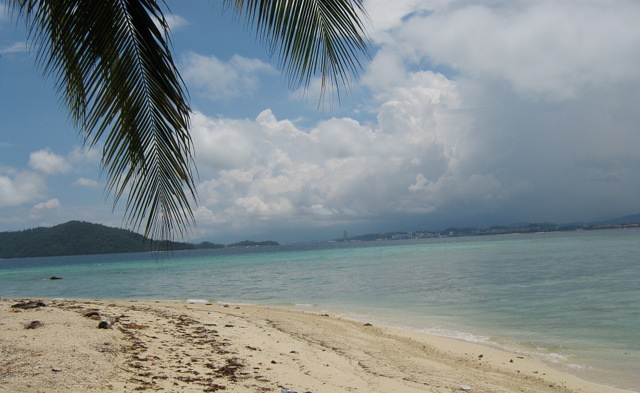 Let's start at the beginning. Translation is not a single genre, but comprises as many as there are genres of translated books. In fact there's a notorious disproportion between the number of foreign-language books published in English and the number of English books translated into other languages.
We tend to be monoglots in the English-speaking world, and with some exceptions publishers have to rely on readers' reports when they are deciding whether to accept a foreign book. Many translators also read foreign books for publishers, and it is of course crucial for us to be completely honest in giving our opinion on a book. Publishers have to know when they can trust their readers.
Get your name known
Reading for publishers is not well paid, but for a beginner it is worth studying the list of publishers in The Writers' & Artists' Yearbook and offering your services around.
Another possibility is writing to foreign publishers and offering (for a fee) to translate their foreign rights material or samples from their lead titles.
These are ways of getting your name known, and once you have published a translation you can join the Translators' Association at the Society of Authors. The TA is not an agency, but can suggest names of translators if a publisher asks.
Make sure your English is up to scratch
Starting out is the first hurdle facing young translators. What do you need for the job? Obviously, a thorough knowledge of the language or languages from which you can translate. It is not always realised that equally essential, or even more so, is complete ease in English, where you must be able to master a number of different styles to suit the particular writer you happen to be translating.
I became a translator completely by accident myself; I had read a number of German and French books for publishers, and I was asked to translate one. After that first translation, you find that the grapevine operates. Editors move from publisher to publisher; if they know they can trust you to produce a good translation, they will remember your name when they go to a new firm. The great majority of literary translators are freelance, working for several different publishers.
Decide what kind of translator you will be
I add the 'literary' to my job description not to sound pretentious, but because I was once asked, "Why is all translation so bad?", and after a while realised that the questioner was not deliberately setting out to be rude, but had in mind those multi-lingual instruction leaflets that come with household gadgets.
Literary translation does not mean working solely on the classic masterpieces of world literature, it covers just about anything that is not strictly technical. I always tell young translators that they cannot expect to work full-time on belles-lettres alone, but should offer the ability to translate some branch of non-fiction that appeals to them.
You don't have to be an expert in your non-fiction field, but you need to appreciate it and be able to understand it in English. I am not a musician or an artist, but I have translated a great deal of musicology and art history for reference works and found it a very useful sideline.
Consider whether or not to gain a qualitfication
In my time there was no specific training at all for aspiring translators. Today there are a number of post-graduate MA courses in literary translation, and I am sure they are very enjoyable, but they will not necessarily help anyone to get work.
Indeed, I have yet to meet a publisher who took much interest in a translator's academic qualifications, although it is worth mentioning them. I have no knowledge whatsoever of translation theory, but I do know what it is like in practice, and the essential qualification, I repeat, is to write easily in English.
Learn to find the right English voice for any given author 
A translator is always seeking to find exactly the right English voice for any given author. We tend to describe the process metaphorically, because otherwise it is quite hard to explain it.
There is a certain amount of argument today between supporters of 'visible' and 'invisible' translation. Visible translators want the foreign nature of the original text to show through; old-fashioned translators like me who aim for invisibility do not want to obliterate the essence of a work's foreign element, only to make it sound as if the original writer had been thinking and writing in English.
On the whole I think that is what a foreign author would prefer. I was asked recently if authors are keen to be translated into English. You bet they are; the vast market of the English-speaking world is their best hope of sales outside their own language areas. I suspect, see the disproportion mentioned above, that the rarity value of an English translation may also have something to do with it.
Remember that beautiful translation is not necessarily unfaithful
About the least welcome of all phrases to a translator's ears is "lost in translation", because it assumes that something always is lost. Equally unpopular with those of us practising the craft is Yevgeny Yevtushenko's comment: "Translation is like a woman. If it is beautiful, it is not faithful. If it is faithful, it is most certainly not beautiful."
Not only is this assessment trite (and obnoxious on more grounds than one), it is also demonstrably untrue. In 2011, we celebrated the 400th anniversary of the great King James Bible, based largely on the Tyndale translation, a towering monument of English literature ranking beside Shakespeare. Yes, it has some inaccuracies, but they are a minor matter. You do not have to be religious to love its magnificent language; it swept me away as a child, and has been a life-long companion.
Enjoy the variety
To be true to the spirit of a book may, in fact, require a free translation. I have translated works by authors ranging from Sigmund Freud, Franz Kafka and E.T.A. Hoffmann, a great deal of German and French modern fiction and books for children and young adults, and the Asterix the Gaul strip cartoon series.
Of them all the Asterix albums, involving the translation of puns and wordplay, have called for maximum freedom with the letter of the original, often amounting to reinvention, in order to preserve its spirit.
But every book, every author will call for a new approach – it's the sheer variety of a translator's life that I love. I've been very lucky in my accidental profession.
Anthea Bell is one the UK's most renowned translators, best known for her translation of WG Sebald's German-language novel Austerlitz and the French Asterix comics. She translated Next World Novella by Matthias Politycki for Peirene Press, and received her OBE for services to literature and literary translation in 2010.