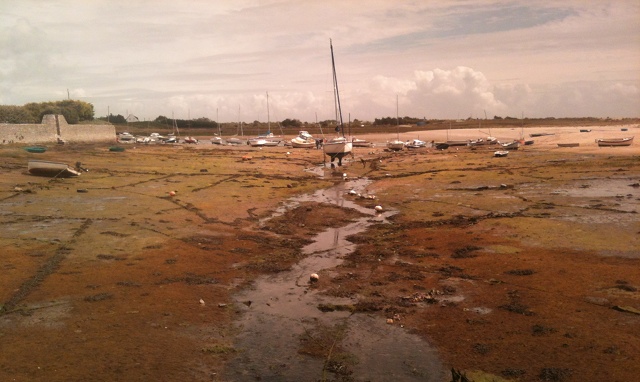 Poet Claire Trévien offers her advice on creating and publishing a successful poetry collection, and keeping your poems alive in some unusual ways.
Back in early 2011 I'd been writing for many years already, with poems published in magazines and anthologies, I went to a weekly spoken word night in Paris (where I lived at the time), and had recently founded Sabotage Reviews, a website promoting indie literature. Despite being involved with the 'scene' I was feeling like I was getting nowhere and then, like buses, two excellent things happened to me in the same year.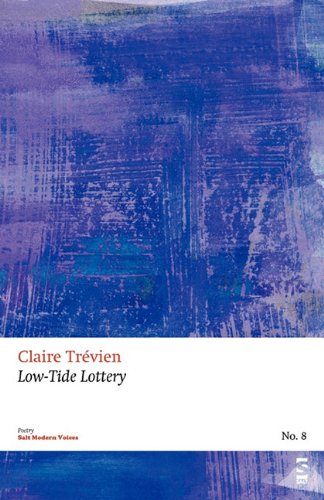 The first was the publication of my pamphlet Low-Tide Lottery, with Salt, and the second was Tom Chivers from Penned in the Margins, offering to publish my first poetry collection The Shipwrecked House. The collection finally came out in March 2013.
My process was very different with both of these publications. Low-Tide Lottery was a flotsam of the poems I considered my 'best' at the time. There was a fast turnaround from my submitting them to their being published, and no editing involved.
The process was completely different with The Shipwrecked House. For one, there was a set deadline for submission, a year away from our first meeting, which gave me much more time to collect a cohesive set of poems. For another, Tom was involved in the editing process. I'd send him a batch of poems and we'd order them into a yes, no, and maybe pile. After a meeting in which I'd try to argue the case for certain poems, and abandon others, I'd return home with a list of suggestions I could discard or incorporate.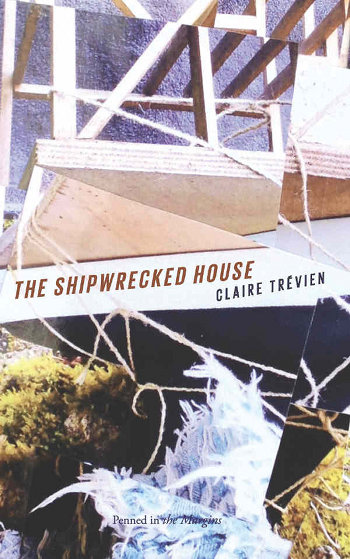 There was also a clear through-line for me in terms of content. As the title suggests, I wanted to explore the encroachment of one world on another. This is very much a collection about my past encroaching on my present, like a sea gnawing away at the cliff and revealing more and more layers. Being from two countries, I've always felt liminal so there was that too.
Around 70% of the poems in the collection were filtered over the course of the year, some were several years old, others quite new, and the 'missing links' became clearer. The last 30% were written in the summer of 2012 before the submission deadline when I was back in Brittany. I spent a month reading up on its myths and legends, walking and driving a great deal, which led to the creation of poems such as 'Whales', and 'Origin Story', among others.
Wait
If I'd rushed into publishing my first collection, the content would have been very different, I'm glad I had breathing space in which to let it evolve into the book it became.
What I learned from this and my first pamphlet is that there's no point rushing into your first publication for the sake of it. Do your research, go for a publisher not just because it's a 'good name' but because you admire what they do and it feels like they'll be the best fit for your work. It's worth being sure that you approve of what they stand for and their general behaviour, because once you're their author, this can have an effect on how your publication is perceived.
Some publishers are very hands on about sending out review copies, organising readings and promoting your work, others leave this to the author, and some are a mixture of both. Ask their current authors for advice, or if you fancy the challenge of being pro-active, maybe read books like 101 Ways to Make Poems Sell by Chris Hamilton-Emery for ideas on how to promote your poetry.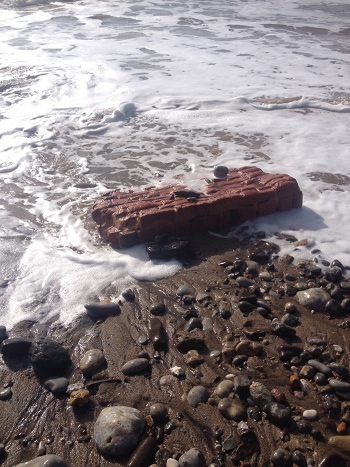 Read
So my first piece of advice is to look at your own reading patterns: what poetry collections do you enjoy? Do they have a publisher in common? If so, they should be your first choice. If you don't feel ready to send them a manuscript now, then wait. Poetry doesn't have an expiry date and you want to make sure you send them your best work.
Some publishers I'd recommend for pamphlets or collections include Seren, Penned in the Margins, Nine Arches Press, Oystercatcher Press, Burning Eye Books, Tall-Lighthouse, Happenstance Press, Flarestack Poets, The Emma Press and Valley Press. They each have their individual identity, so read them, go to their launches, follow them on social media, and work out if they're the right fit for you.
You can also decide to self-publish. This might seem like a lonely venture but there's a very supportive community out there for independent authors (try ALLi), or you could team up with other indie authors and create a writers' collective, such as Triskele Books. There are lots of advantages to this route, it gives you full creative control for one, but it also has disadvantages – many prizes don't accept self-published works, for instance.
Edit
Depending on which publisher you go with, or if you've decided to self-publish, you might not get a thorough editor. This is not an insurmountable problem. Give your manuscript to friends you trust, ask authors you admire for a manuscript appraisal (you'll generally have to pay for this though, it'll be worth it). On a poem-by-poem basis, try workshops or writing surgeries (the Poetry School offers both in a variety of formats).
If you're lucky enough to fall on a good editor then listen to them, but listen to yourself too. I transformed some of my poems from being in my editor's 'no' pile to being in the final manuscript by proving that they could be improved (this includes one of the title poems, as I explain here).
Look beyond the collection
Publishing a collection doesn't have to be the end of the story, it doesn't even have to be a necessary step in your story as a writer. Perhaps your poems would work better as an interactive website, a youtube channel, a series of themed chapbooks, or a creation that doesn't have a name yet… There's no hard and fast rule here, think about what form would suit the project you are working on rather than forcing it to fit a pre-existing mould.
The Shipwrecked House came out over a year ago, but to me it's still not quite finished, in part because it is now having a second life as a show. So I'm currently in the midst of memorising my own words, and finding new ways to bring the poems alive using perfume, music, sounds, and my own physicality. That's not a typical journey for most poetry collections, though live literature is becoming an increasingly attractive option. My publisher is famous for it, as are other creative producers, such as JayBird Live Literature (look out for the fantastic Clare Pollard in particular!).
It's not the necessary journey for every poetry collection either, but it felt like the right one for this particular collection. So trust your instincts, and go for it!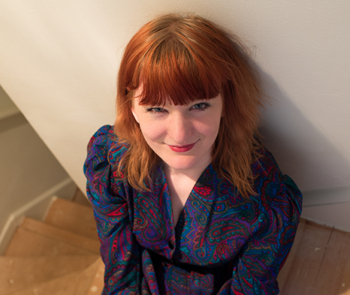 About the author
Claire Trévien is the author of Low-Tide Lottery (Salt) and The Shipwrecked House (Penned in the Margins) which will tour the UK this autumn. She is currently editing an anthology with Gareth Prior of poems inspired by history.
If you'd like to share your own writing journey on SkyLightRain, get in touch! Just send an email  to Judy(at)socketcreative.com.