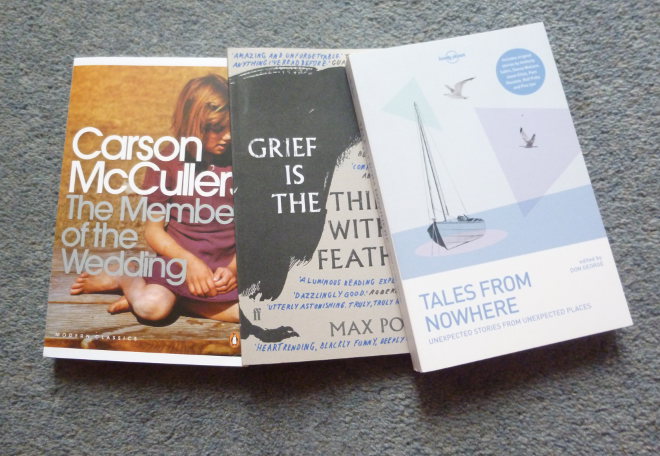 I got a rather excellent haul of books this Christmas, including Kate Atkinson's beautiful companion book to Life After Life, A God in Ruins, and Rainbow Rowell's gritty nostalgic Eleanor and Park.
The latter of these I devoured in less than a week, the former I'm mid-way through, but being away this week (in Iceland) I opted to bring the three slimmer volumes with me – The Member of the Wedding by Carson McCullers (thanks, Emerald Street, for the suggestion), Grief is the Thing with Feathers by Max Porter, and Tales from Nowhere (Lonely Planet Travel Literature).
So far, each is providing me with moments of magic, immersion and intrigue, and each could not be more different from the others. The perfect travel reads.
What are you reading? I'd love to know. I'm always happy to receive reviews of books, art, theatre and film. To submit or suggest a book review, please send an email to Judy(at)socketcreative.com.