Writer, storyteller, musician and musician Miles Salter examines the importance of tenacity in a writer's career.
Writing, like life, is hard. People may perceive it as glamorous, but the truth is a little different. In her novel One Good Turn, Kate Atkinson describes the life of a writer as: "Sitting alone in a room for days on end, trying not to go mad."
This is more akin to the life of most writers than the glamorous image associated with awards ceremonies and lunches with agents. If you REALLY want to be a writer you are going to need a work ethic. You need discipline. And – most important when you're trying to get somewhere – you need to keep going.
One of my favourite quotes is a lyric the Canadian songwriter Bruce Cockburn in his song Lovers In A Dangerous Time.
Bruce sings: "Nothing worth having comes without some kind of fight..."
This is as true of writing as it is of any other human endeavour. If you're serious about writing, swallow the bitter pill of truth: it is difficult.
It takes endless tenacity, discipline and perseverance to write really well. Which is probably why, along the way, lots of people give up. The old adage about inspiration and perspiration holds true. A brilliant idea (like the flash about a school for wizards that hit J K Rowling on a train journey years ago), will take many hours of work to turn into reality.
Another quote, which I got from one of those self-development tapes I was fond of for a while, states: "Victory belongs to the most persevering."
If you write a novel and try to get it published, and you don't get any results, try again. This may sound tough, but it's precisely what writer Chris Cleave did. Chris wrote three novels and all of them were rejected before he managed to score a hit with Incendiary in 2009.
R J Ellory, who is now doing quite well for himself with A Quiet Belief In Angels and several other books in the bestsellers list, wrote a staggering 22 novels (in longhand) between 1987 and 1993. None of them were published, and he became so frustrated that he gave up for most of the next decade. When Ellory returned to writing, years later, he finally came good.
Michel Faber is another writer who deserves kudos. Faber's 860-page novel, The Crimson Petal and the White took him 18 years to complete. It was a labour of love. When the book finally appeared, it became a bestseller. One critic described the tale of prostitution in Victorian England as "the book Dickens would have written if society had let him."
It took Joseph Heller 13 years to write his oddly compelling novel Something Happened, and Yorkshire novelist Diane Setterfield spent four years perfecting her novel The Thirteenth Tale before it became a bestseller.
Writing is a life's work. It may be that you are blessed with infinite talent, and stunning masterpieces roll from your pen with no discernible effort. In which case – congratulations!
It is more likely, however, that any success you achieve will come from many, many hours of hard work. The same is true of writing poetry, short stories, or journalism.
I wrote all my early articles for nothing between 1993 and 1997 until I finally got my first payment – £40 from the Big Issue In The North ! I was so chuffed that I photocopied the cheque and put it in a frame on the wall! I've won several poetry competitions now, but I won't tell you how many competitions I came nowhere in!
A novelist friend of mine in York, John Baker, said to me earlier this year: "It takes ten years of work to be a good writer."
Writing is a discipline that takes tremendous commitment. You need to give dedicated time to your work, and spend additional time reading, reflecting, and talking to others about books and writing.
If you're really committed, you won't mind, as you will be learning all the time, and your insight into life and humanity will probably deepen as a result. The long hours will make you a better craftsman. And, perhaps one day, all that effort will pay off.
About the author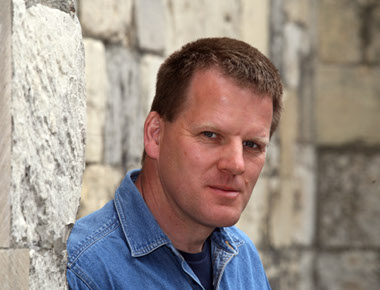 Miles Salter is a freelance journalist, writer, musician and storyteller based in York. His website is www.miles-salter.co.uk and you can follow him on Twitter @MilesWrites. Miles' poetry has been printed in magazines such as Dreamcatcher and Aesthetica. His second book of poems, Animals, is available to buy from www.valleypressuk.com or Amazon.