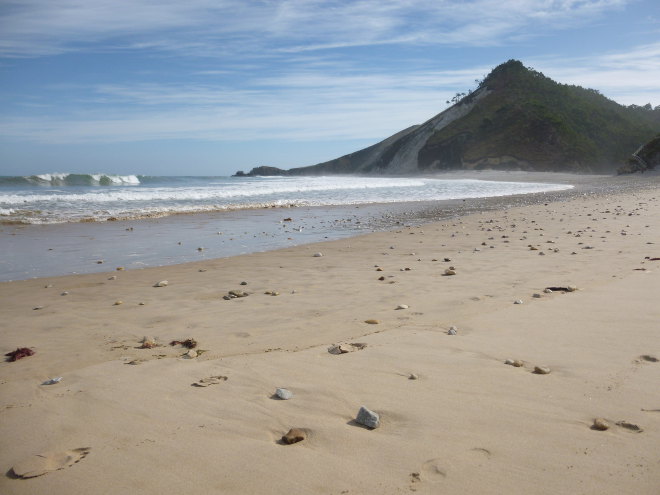 Writers & Artists have teamed up with Retreat West for a free writing competition that offers you the chance to win a place on one of Retreat West's writing retreats. As well as five days to focus on your writing in a beautiful coastal setting, the prize includes workshops taking place at the retreat.
All you have to do to be in with a chance of winning is write a short story no longer than 1,000 words.
The only stipulation here is that your story – which can be about anything you like – must use a beach as its setting, and must be written for adults.
Entries are free, though you must have an account with www.writersandartists.co.uk. The deadline for submissions is midnight on Sunday 17th September.
Please send all entries to competition@bloomsbury.com, with a subject line of "Retreat West Short Story Competition".
Prizes
The author of the winning story will receive a place on Retreat West's Plotting Retreat, taking place from 17-21 November 2017 in West Bay, Dorset. Workshops over the weekend will be led by Richard Skinner, novelist and head of the Faber Academy, and Retreat West founder and novelist Amanda Saint. The retreat provides the opportunity to hone your writing skills in a beautiful location. Full details of the retreat can be found on the Retreat West website.
Both the winner and two runners up will also receive the latest edition of the Writers' & Artists' Yearbook , a copy of one of our Writers' & Artists' Yearbook Companion Guide series, and a copy of the 2016 Retreat West Anthology of stories from the annual RW Short Story Prize and RW Flash Fiction Prize. The winning stories will also be published on www.writersandartists.co.uk.
Find full details, including terms and conditions, at www.writersandartists.co.uk/competitions/retreat-west-short-story-competition
Got an event, challenge, competition or call for submissions you'd like to draw my attention to? Send me an email at Judy(at)socket creative(dot)com.